Have you thought about advertising on KIX 102.5?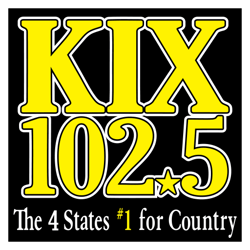 The 4 States #1 for Country, KIX 102.5 is in more than 35 counties surrounding the Joplin area and reaches 70,000+ weekly listeners. KIX has been broadcasting the biggest country hits for over 30 years, along with news and severe weather updates that make it a staple for listeners for all reasons.
KIX delivers a large, diverse audience to advertisers. On average, they're tuning in for over 8 hours each week. That's a lot of dedication! (And a big opportunity to make an impact.)
Want to learn more? Ready to connect with someone?
Complete the form to get a copy of the KIX media kit, as well as get in touch with a member of the Zimmer Radio, Inc. team. We'll reach back out for a no-obligation, no-cost consultation to discuss your needs. Our team has helped hundreds of clients get results with dynamic marketing strategies.