Have you thought about advertising on News Talk KZRG?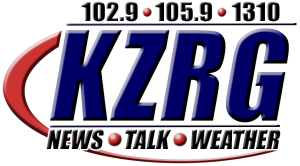 Home to the biggest personalities in talk radio, News Talk KZRG is the Four State's only radio station with a 24-hour news team, and its Morning News Watch is Joplin's only live, local news and information show. Thousands visit NewsTalkKZRG.com every day, and thousands more have downloaded the KZRG app.
KZRG delivers a wealthy, highly engaged audience to advertisers. On average, they tune in for over 6 hours each week to stay in the loop and on top of the weather.
Want to learn more? Ready to connect with someone?
Complete the form to get a copy of the News Talk KZRG media kit, as well as get in touch with a member of the Zimmer Radio, Inc. team. We'll reach back out for a no-obligation, no-cost consultation to discuss your needs. Our team has helped hundreds of clients get results with dynamic marketing strategies.