Melanie Gaudette, Account Executive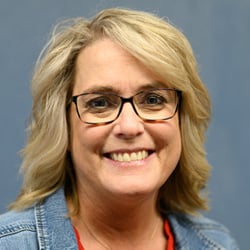 What is your favorite part about what you do?
The best part of what I do is meeting new people and business owners. In this position you meet a wide variety of people that you get the pleasure of helping grow their business and meet their business goals. You develop friendships that you never would have had if it weren't for the business I am in today.​

What school did you attend?
Palisade High
Favorite type of music?
I like all types EXCEPT heavy metal where you can't understand the words at all!

Favorite activity outside of work?
I enjoy going and watching Nebraska Cornhusker football, spending time with my kids, reading and enjoying time with friends.

Connect with Melanie:
Check out our latest blog posts: