Download SEO Guide for Joplin Small Business Owners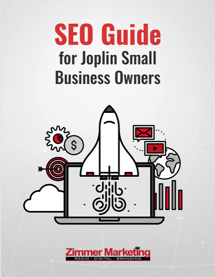 There are plenty of SEO (search engine optimization) guides out there, but most are aimed at sites looking to gain nationwide or worldwide exposure. This eBook addresses a neglected group: Local brick-and-mortar businesses who want to get leads from nearby customers!
SEO Joplin MO
Download the eBook to see how you can take advantage using local SEO to attract local customers.
Fill out the form to download a copy of the eBook.