Bobby Wilkerson, Creative Services Director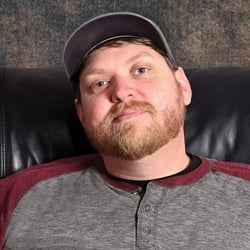 What is your favorite part about what you do?
I love meeting people and learning about them. But most of all I love helping them build a brand, and watching them have success from what we've built.

What college did you attend?
I grew up in Conway Missouri, and graduated from from Conway High School. I then went to Missouri Southern and graduated with a BS in Communications in 2010.

Certifications and training?
Zimmer Sales Certified
BrandsFormation training
RAB Certified Professional Commercial Copywriter
Favorite type of music?
I love several kinds of music, but I always go back to rock and country.

Favorite activity outside of work?
I'm the father of two little girls, so I love doing things with them. I also love going to sporting events and like helping out back home at my family's farm.

Connect with Bobby: