Craig Blotter, Senior Copywriter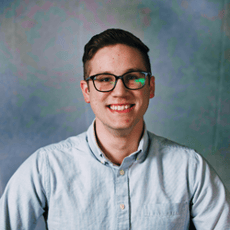 What is your favorite part of what you do?
I enjoy writing easy-to-understand content that gets our clients noticed and performs well with search engines. For each writing project, I get the privilege of learning the ins and outs of what a local business does. I have a deep fascination for how different companies work and what makes them unique.
Certifications and training?
I earned a Bachelor of Science in Public Relations from Missouri Southern State University.
Favorite type of music?
I generally like pop/rock, but there are more exceptions to my tastes than rules. My favorite band is Tree63.
Favorite activity outside of work?
I love to ski and hike in the mountains. Give me a wilderness and let me get lost for a while.
Connect with Craig:
Check out our latest blog posts: