Madeleine Miller, Web Designer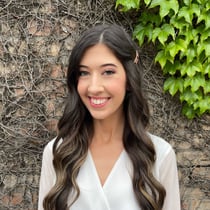 What is your favorite part of what you do?
I love creating a visual language that gets brands noticed and understood. I am passionate about problem-solving and bringing ideas to life. It is exciting and rewarding to be a part of the client's journey and see that pan out.
Certifications and training?
I graduated with a Bachelor of Fine Arts in Graphic Design from Ouachita Baptist University.
Favorite type of music?
I enjoy a wide variety of music! I have over 50 Spotify playlists from all different genres, but right now, I have been enjoying 2000s pop-rock.
Favorite activity outside of work?
My favorite activity outside of work is exploring the outdoors. I spend time on the weekends kayaking, hiking, camping, etc.
Check out our latest blog posts: