Michael Johnson "MJ", Creative Assistant / One Air Talent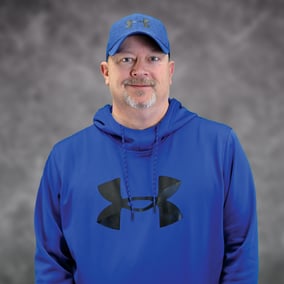 What is your favorite part about what you do?
I have many favorites as I love what I do. My most favorite thing is the relationships I've built with artists, their managers and labels, and our community. We're in a relationship-building business, and I love that. My favorite on-air thing I do is definitely my New Music Showcase show on Sunday nights, as I love introducing new artists and fantastic new songs to our listeners.
Certifications and training?
I earned a Bachelor's Degree in Communication from the University of Colorado at Colorado Springs.
Favorite type of music?
My favorite type of music changes daily. I am a music fanatic. On any given day, you can find me listening to country, rock, red dirt/Texas country, Americana, and even Christian music. Don't even ask about favorite artists, as I'm sure you don't have that many hours in the day to listen. I can go on and on about music for days without getting tired of it.
Favorite activity outside of work?
Outside of work, you can usually find me playing or umpiring softball, bowling, golfing, DJ'ing private events, or enjoying live music somewhere. I also enjoy most anything on the water – fishing, swimming, floating, etc.
Check out our latest blog posts: