Pam Larimore, Director of Sales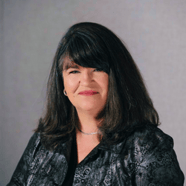 What is your favorite part about what you do?
Being able to come up with a plan that works.
What college did you attend?
Missouri Southern State University
Certifications and training?
Years of training in radio and TV including:
Certified Radio Marketing Professional
Certified Radio Marketing Consultant
Favorite type of music?
Classic hits and rock
Favorite activity outside of work?
Being around water, and breathing clean air!
Connect with Pam:
Check out our latest blog posts: