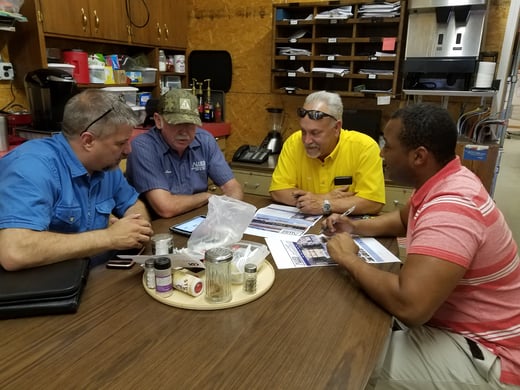 Working with Zimmer and having them design our website was an incredibly easy process.
We've done business with them for years and have been happy with the results of the radio advertising that we've done. So, this was a natural extension to have them carry our branding from on-air to online.
We had been planning on updating our website design and realize that people are spending more and more time online. Customers often view your website as your storefront. They want to see photos of your staff and your inventory, they want directions to your store. Ultimately, they want to learn more about your business before they step foot in the door.
From the very beginning consultation, the Zimmer Radio team sat down to figure out what exactly we needed on our website.
Designing Our New Site
We recognized that our website was not what it should be. It was not responsive and looked dated. We wanted something to give us a stronger online presence; something more modern that we could easily be trained on to update ourselves.
Zimmer Digital Solutions was able to work with us to create a site that had a more modern look and feel. ZDS also helped guide us on better web practices and trends. Once the site was built, they sat down with our web manager for an in-depth training session on how to update and make changes to our new site.
Local Connection
It's very nice to have a local marketing partner sit down across the table from you. It's important to have that face to face contact with a local company instead of a design team out of state.
One item I think that separates Zimmer from the competition is that they actually sat down with us to train on how to use our new website. I had dealt with another kind of CMS, but I was new to WordPress and they helped me get up to speed. If I ever do have a question, they're quick getting back to me with help.
Overall, we're very pleased with our new website. I would recommend anyone considering updating or creating a website to give Zimmer a call. It worked well for us!
Learn more about Allied Restaurant Supply here.