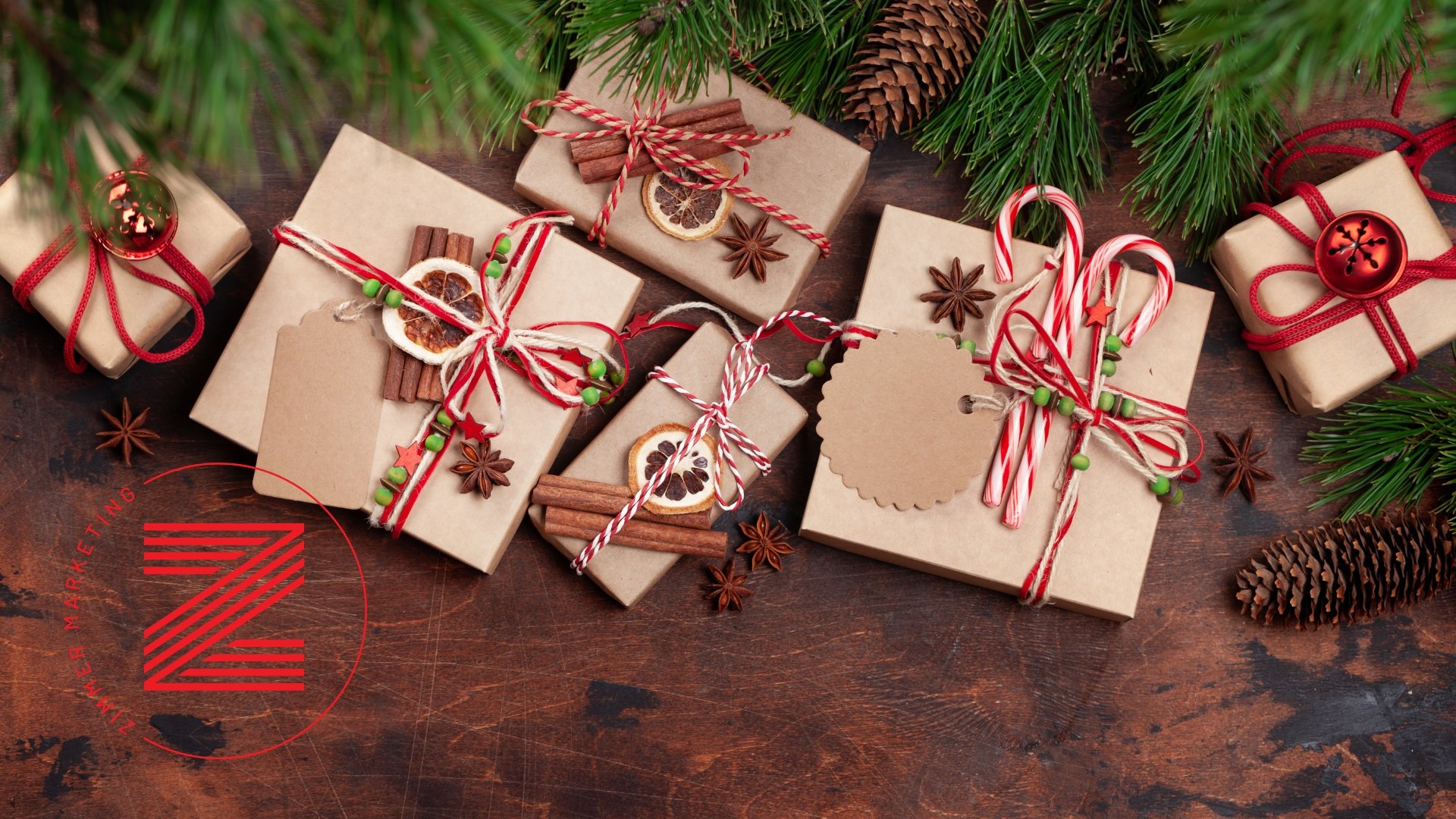 The holiday season is not just a time for festive decorations and warm gatherings; it's also a golden opportunity to showcase your products as the perfect gift. For local shops and boutiques, the holiday season can be an essential moment for sales. To help you navigate December sales, we've compiled a list of marketing ideas to make your products the go-to gifts for everyone on the shopping list.
1. Gift Bundles and Exclusive Packages
Create curated gift bundles that highlight the best of your products. Consider combining complementary items or offering limited edition holiday packages. Exclusive bundles not only add value but also make the shopping experience easier for customers.
2. Holiday Messaging
Add a personal touch to your marketing messages. Incorporate holiday-themed graphics and create content that resonates with the emotions of the season. Highlight the joy of giving and emphasize how your products can bring happiness to the recipient. Be certain to differentiate your thoughtful, locally-based gifts from those of big-box retailers.
3. Include Holiday Wrapping
It can help in the holiday season to offer gift wrapping with each purchase. For those buying many gifts for friends and family, gift wrapping can become quite a chore. Consider also offering a customizable card with each gift.
4. Gift Guides and Inspiration
Inspire your customers by creating gift guides. Categorize products based on different themes or recipients (for example, gifts for him, gifts for her, and gifts for coworkers). Make it easy for shoppers to find the perfect gift for everyone on their list.
5. Social Media Contests and Giveaways
Engage your audience on social media with holiday-themed contests and giveaways. Encourage user-generated content by asking customers to share their favorite gift ideas or holiday traditions. This not only boosts interaction but also creates a sense of community around your brand. If you include your own website as part of the campaign, you will have the added benefit of boosting your site's visibility!
6. Collaborate with Influencers
Partner with influencers to showcase your products as desirable gifts. Influencers can create engaging content, share their personal experiences with your products, and reach a wider audience. For a local touch, consider a partnership with on-air talent from one of
Zimmer Marketing's six popular radio stations
. Their recommendations can carry significant weight during the holiday shopping frenzy.
7. Virtual Shopping Events
Host virtual shopping events or live product demonstrations on social media platforms. Provide insights into your products, share behind-the-scenes stories, and interact with customers in real time.


Gift Idea from Zimmer Marketing!
You're all set to promote your products as gifts this holiday season, but have you wrapped up your holiday shopping? Zimmer Marketing has created a unique gift opportunity for the beer lovers in your life: The Show Me State Beer Card! With your purchase of a 2024 Beer Card, your gift recipient will receive not one but two beers for just $1 a piece at participating locations across Southwest Missouri!
Get Yours Now