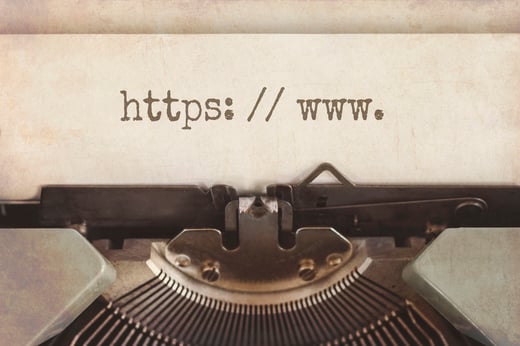 First impressions matter, and there's a good chance that the first impression many potential customers have of your company comes from visiting your website. If it's outdated, confusing, or cluttered, they might take their business elsewhere. What's worse is you may not even realize they're being driven away. It's not likely they will call you to complain about your website. They'll just move on to one of your competitors. That means it's up to you to periodically assess your website to determine if it's up to date and is adequately serving the needs of your customers. We've put together this list of 10 signs you need a new website.
Your site isn't responsive. A responsive website means it's easy to navigate from any device. With more customers doing research and shopping on their smartphones, a responsive site design is essential.
You can't update content. If you're unable to keep your website up to date with your latest products or services, it can make a bad impression on consumers. If your website still shows a product that you no longer offer or if customers are not able to view current products, it could cost you business.
Your site is difficult to navigate and makes it hard for customers to find what they're looking for. When customers visit your website, they're looking for information, and they don't want to have to spend a lot of time looking for it. The ability for customers to navigate your site quickly and easily is critical.
Your website is at least 3 years old. It's a good idea to update your website every 2 to 3 years. Web design is constantly evolving, and it's important to keep up with new looks and functionalities. You should also make periodic tweaks and changes in between major updates to ensure a good user experience for your customers.
Your website loads slowly. At best, you have about 6 seconds to capture a visitor's attention

after

your site loads. If it takes

more than 4 seconds to load

, you are likely to lose about a third of your visitors. In addition, Google considers loading time when ranking websites in search results.

Your content is not optimized for search. The point of having a website is so that customers can find your business and get the information they need. If you're not optimizing for keywords that customers are using in search queries, there's a good chance they will never find you.
There are no links to social media accounts. Social media has become an essential part of doing business. Consumers have come to expect businesses to have active social media accounts, and if you're not linking to these accounts on your website, you're missing out on a great way to stay engaged with customers and promote your business.
You are not proud of your website. As a successful business owner, you take pride in what you've built. That pride should be reflected in your website. If it's not, you probably need a new website.
You like your competitor's website better. Chances are, if you like theirs better, your customers do, too. A big part of staying competitive is by doing things better than the other guy. This holds true for your website, as well. If you experience website envy when you visit your competitor's site, it's time for an update.
Logos, images, or branding is outdated. If you've redesigned your logo or changed your branding message, it's critical to ensure that your website reflects these changes. Otherwise, it can be confusing for customers. Take a look at the images on your site and ensure that they are not outdated. Replace images showing products you no longer offer.
Your website is a vital tool for your company, and like most other aspects of your business, it's not something you can put on autopilot. You should be updating your site regularly with fresh content. If it's been some time since your website had a facelift — or a complete redesign — it's probably worth the time and effort to give it an update.