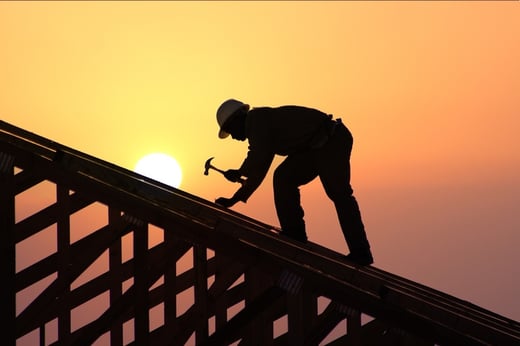 For roofing companies to be successful in the competitive Joplin market, it's more important than ever to find ways to make your company stand out. Building trust among consumers and managing your online reputation are essential. We've put together three important advertising tips for roofers that will help you make good decisions about your Joplin marketing strategy.
Feature your company's unique characteristics in your content and messaging.
How is your company different from your competitors? Emphasize that your company specializes in residential repairs and replacement, your quick turnaround time, or how long you've been doing business in the Joplin area. Identifying the things that makes your company unique will help you formulate your message and more effectively speak to your target audience.
Build trust by using trusted channels.
Don't waste time trying to reinvent the wheel. Advertise on channels, such as radio, that are already trusted in the Joplin market. Research shows that radio advertising ranks near the top (71%) when it comes to the marketing channels consumers trust the most.
Manage your online reputation.
A majority of consumers say they trust online reviews as much as they trust a personal recommendation from a friend, so it's essential to monitor and respond to reviews. The "home services" category on Yelp is one of their most popular for consumer searches, making online reputation particularly important for roofing companies. While it's important to respond to reviews, resist the urge to react to negative posts from customers. Instead, request that the customer call you to discuss their dissatisfaction. On the other hand, always thank people who leave positive reviews.

Tip: Ask happy clients to leave a review after you complete a project!
Any kind of home improvement marketing requires a keen awareness of the competition and attention to the types of things that will make your company stand out from the crowd. By using trusted channels and managing your online reputation, your marketing will be more effective, resulting in increased sales and ROI.