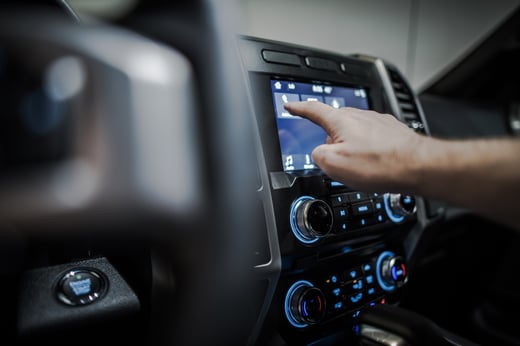 At a time when consumers are digitally-connected around the clock, radio continues to be a reliable source for many things and stands out above the digital noise. Whether it's hearing familiar songs, jamming out to today's latest hits, getting critical information during a disaster, the latest news, or learning about important events in the community, consumers trust their favorite radio stations and personalities to get them the information they need when they need it. Also, radio proves to be an important channel for businesses to communicate their message to their target customer.
No matter what industry you're in, here are the top four reasons why radio and radio advertising matters to your business:
1. Radio has Reach
Facts are facts. Radio is a top medium for adults of all ages, reaching 93 percent of all adults over 18. Compare that with just 89 percent on TV and 83 percent on smartphone. And that's well above PC, tablet, and TV-connected devices that are all 50 percent or below. Radio is also top in reach when you consider age group sub-segments, like ages 18-34 and 35-49.
2. Radio is Relevant
One of the big reasons that radio matters and is relevant to businesses and advertisers is that it's one of the best ways to target specific segments and demographics. Whether it's targeting younger consumers on Top 40, or Baby Boomers on Classic Hits, radio provides many options in terms of choosing where, when, and how to market to your target audience. And yes, radio is relevant to Millennials, reaching 92 percent of them every week. New music, world news, and cultural personalities are all reasons people love to tune to radio. If anything, digital has enhanced radio's relevancy, with 61 percent of the U.S. population now listening to their favorite stations online.
3. Radio is Trustworthy
People build a special bond with their favorite radio stations, formats, and personalities over time. Whether it's listening to their favorite DJ every morning on their morning commute, or tuning to their regular sports talk station to find out about their favorite team's next game, people trust the stations and personalities they've bonded with over the years. The fact that radio captures one out of every five hours that people consume content reflects the fact that, despite the increased availability of digital mediums, radio is still trustworthy to consumers because it's establishment in communities as well as the personalities that people connect and engage with.
4. Radio is Effective
The great thing about advertising on radio, is that it generates substantial bang for your marketing buck. In fact, when done properly, businesses can experience exponential growth within the first year or two. Radio advertising also boosts overall campaign effectiveness ROI by 8 percent over campaigns that don't use radio. Businesses that use radio experience tangible results in terms of metrics like brand visibility, website traffic, and overall revenue.
Radio matters to businesses. It reaches more people than any other medium, is relevant in today's culture, and is highly trusted by loyal listeners. Most importantly, it helps businesses grow their bottom line.
Want to learn more about how radio advertising can help your business? Download our Why Radio Matters report here!