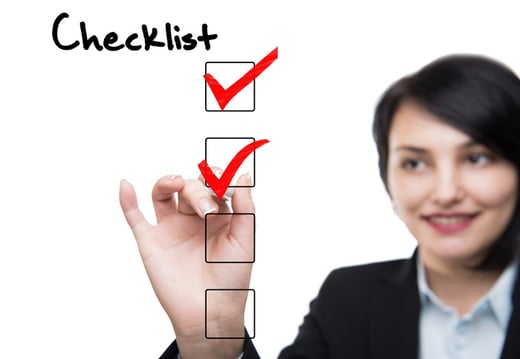 When it comes down to it, advertising is simply the most effective way to communicate to today's customers. Thoughtful, high-quality advertising offers customers insights into various brands and the variety of products available to them. Giving customers the information they need allows them to make the best decisions for themselves, in terms of finding the best quality products and services at prices they can afford.
Advertising may be geared toward anyone from children to seniors via a broad spectrum of media, including radio spots, website banners, television commercials, social media ads and magazine placements.
In order to effectively represent your brand and reach your target audience, there are four things you should do before you advertise:
1. Determine Your Target Audience: Who Are You Trying to Reach?
Determining your target audience is the key to deciding the method, message and medium of advertising that will be most effective. First and foremost, knowing who your customers are lets you know how you can best serve them with your product or service.
Knowing the age of your audience, for example, gives you meaningful insights on how best to reach them. If your target audience features those over 40 years of age, for instance, your best option is to advertise via radio, television or Facebook instead of Instagram. The reverse is true for younger generations since, according to the "State Of Digital Advertising" report, both Millennials and Generation Z find social media ads more relevant to them than any other advertising medium. Even if they do watch television, they do so on their smartphones or while using their smartphones.
Additionally, knowing key information about your audience lets you know the basic style and tone that will best attract them to your message.
Other demographic considerations to keep in mind, according to Inc., include:
Gender

Location

Education level

Income level

Marital or family status

Occupation

Ethnic background
The more demographic data you gather and analyze, the easier it will be to decide on the best methods to deliver your message, as well as the tone and style of your advertisement.
2. Nail Down a Budget: How Much Can and Should You Spend?
While you want to reach your audience, you don't want to cash strap your business in the process. You also don't want to lose sleep and potential profits on a full-scale, expensive marketing campaign, when working within your budget is the best option.
The first step in determining your budget is looking at your target audience and how you can best reach them. Advertising costs greatly depend on the type of media you ultimately use.
It is also important to consider the potential ROI of any advertising campaign and scale up or down from there.
3. Define Your Goal: What Do You Hope to Achieve?
It is essential to know what you want to convey and achieve with any advertising campaign or individual advertisement. A few possible things you may hope to accomplish include:
Standing apart from the competition

Extending a special offer

Sparking excitement over an upcoming release

Providing general news and highlights about your company
4. How Will You Measure Results?
While looking at your profits is one way to measure the results of advertisements, it is not the most effective metric on its own. It can be difficult to tie your profits to a specific advertisement, or advertising campaign, without some special tools or strategies like the following:
Contests or giveaways

Special offers

Call tracking

Website analytics

Bottom Line Increase
Solid Preparation Before Advertising Yields More Success and Fewer Headaches
When you ask yourself these key questions before launching a single advertisement or a full campaign, your odds for success dramatically improve. The combination of knowing your audience, setting a firm budget, understanding your goals and measuring results will certainly boost your marketing ROI.