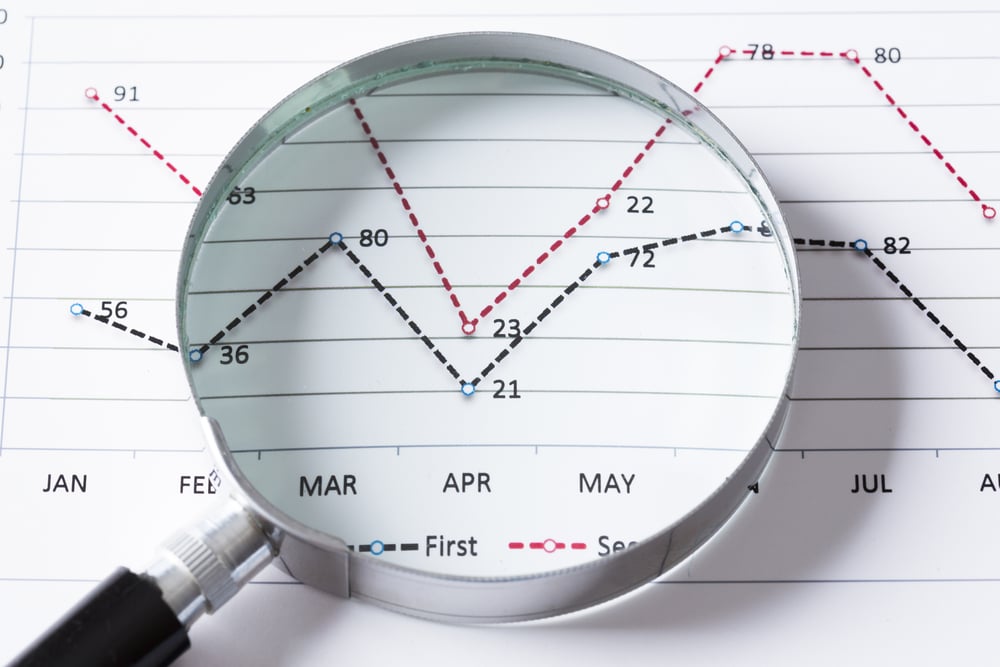 As your marketing department, we've been monitoring trends in marketing. Of course, there are dozens of marketing trends that will gain ground in 2022. But we want to cut through the noise and bring you the trends we think are most relevant to local businesses. So, here are five marketing trends you can take advantage of to grow your business in 2022.
1. Video Marketing
In 2022, video marketing will continue its wild growth trend. Video marketing is one of the most used content marketing tools for businesses. Last year, 59% of marketers said they used video marketing. That trend isn't slowing down. Some of the benefits of videos include,
A longer effective lifespan
Popular and attention-getting
Highly persuasive
Marketing videos come in all types, from videos meant to entertain, make sales, or inform. Each type of video you employ in your marketing strategy offers different benefits to your business. An entertaining video can be an excellent introduction to your brand, while a video designed to make sales may emphasize the features of a specific product or service.
A top growing category for video marketing is short-form video. This type of video gained popularity on social media apps like Tik Tok. Short-term videos are generally designed to be entertaining, catchy, and be around fifteen seconds in duration.
Whatever types of video you may want to make in 2022, at Zimmer Marketing, we're ready to help you create high-quality video content.
2. Boosting SEO Performance
What is SEO? SEO stands for search engine optimization, and it's one of the most important things your business can improve on to boost your growth. The quality of your company website's SEO determines how much traffic your website receives.
Think about it this way: your SEO determines your market share of internet traffic for specific keywords. There may be 3,000 searches for the keyword "roofing companies" in Joplin, Missouri, in a given month. If you are a roofing company with a quality website and a large volume of content addressing that keyword, a larger percentage of those searches will lead potential customers to your website.
It is essential to know what your potential customers are searching for when they need your product or service. Good research and well-crafted web content are your keys to gaining much-needed web traffic for your business. This year, make it your goal to take control of your company's SEO.
3. Mobile Optimized Websites
Gone are the days of sitting down at your desktop to search for products and services. Most people are searching on a smartphone. Remember all the times you've been on a road trip and stopped to Google a nice local restaurant? That's what your future customers are doing all the time.
People searching for your business from a smartphone is great, right? It certainly is an excellent opportunity. But many companies do not have a website that is responsive to the needs of smartphones. If you don't have a mobile-friendly website, you are likely losing the interest of many smartphone users. Google even penalizes your website for not being mobile optimized.
In 2022, many businesses will turn their attention to building mobile-friendly websites to access smartphone-based web traffic. If your website isn't already mobile-friendly, this year is your opportunity to fix that.
4. Influencer Marketing
Influencer marketing has been around for a long-time. TV and radio personalities have been endorsing products and companies for a long time. However, influencer marketing in recent years has become much more accessible for many businesses. That's because there are more of them, largely because of social media. Companies will continue turning to influencers of all kinds to build awareness for their brands.
For small businesses, local influencers and personalities are often a better choice than internet celebrities who reach worldwide. If you are running a beauty salon in Pittsburg, Kansas, you won't have any need to reach potential customers in Sydney, Australia, because you can't serve them. Instead, we recommend using locally-based influencers, such as radio personalities.
5. Blogging
This year, businesses will continue to rely on blogs for marketing. Blogging is a powerful tool that can build awareness for your brand and greatly improve your SEO performance. Plus, blogs remain popular. It's impossible to know exactly how many people read blogs, but approximately 77% of people online read blogs. Research has shown that adding a blog to your website can boost your traffic by 434%. That's a lot of traffic! And it's one of the reasons why the blogging services Zimmer Marketing offers are one of our most popular web service options.
We can't emphasize how helpful maintaining an active blog will be for your brand. It's even better if you take the time to upload your own pictures and video of your business alongside your text content! If you're not blogging yet, it's never too late to start.
Build Your Brand Effectively in 2022
Taking advantage of these five marketing trends will help earn your business place in the minds of your potential customers in 2022. Even if you can't add all of them to your marketing plan, using even one or two can make a big difference. For instance, combining a mobile-friendly website and a blog can help you make serious marketing inroads this year.
You run an excellent business, and this is the year for people to know about it!