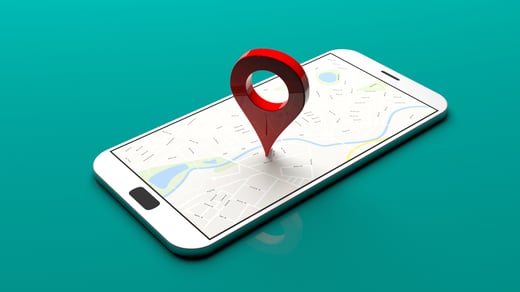 For companies to reach people who are more likely to purchase their products or services, they need to develop advertising that is locally relevant and more personalized. Enter geo-targeting.
Geo-targeted advertising is a marketing tool that allows you to connect with consumers where they're at – literally. It enables you to target certain population segments based on their city, state, zip code, organization, or other factors. You tailor your advertising to reach those living in a particular region, which is ideal for businesses looking to expand their local customer base.
Here are five reasons to consider incorporating geo-targeting into your marketing strategy:
1. Reach consumers on their mobile device
Mobile devices, tablets, and other digital technologies have established themselves as integral parts of people's everyday lives, which illuminates a clear course for marketers in terms of advertising. Through geotargeting and mobile conquesting, you can connect with consumers on their mobiles devices by delivering ads that complement their location, behavior, and even particular weather conditions.
Location-based demographic and behavioral targeting capitalizes on people's frequent use of their mobile devices. It can even dynamically incorporate real-time relevant information, such as their distance from your business at a given time. You can even make ads responsive so they adapt to display properly regardless of what device the consumer is using to view the ad.
2. Drive in-store traffic
Geo-targeted ads reach consumers at the point of purchase – such as when they're near a competitor's establishment or attending an event, or when they are more likely to want a particular product because of the weather or season. This increases the chances they will be influenced to visit your store after seeing an ad, and then make a purchase.
Actually getting people into your store – or onto your website – is crucial to developing their relationship to your brand and familiarizing them with your product. Even if they don't purchase right away, you will have established your company in their mind when they face a need later down the road.
3. Boost engagement
Geo-targeting also promotes personalization, which can enhance your success when it comes to getting prospective customers to respond and interact with your ads. According to Adlucent, a digital marketing performance agency, 71% of consumers prefer ads that are tailored to their personal habits and interests. They're also nearly twice more likely to click on personalized ads than generic ones.
Personalization doesn't necessarily mean inserting a person's name into a display ad. Rather, using their preferences, location, and search habits, you can increase your ability to deliver unique content at a time when it seems they are looking to buy a product. As Adlucent found, consumers want to see a reduction of irrelevant ads and prefer personalized ones as a way to discover new products and services they could potentially use in their life.
4. Re-engage potential customers
In some cases, you may want to reconnect with people who left your store, event or other location without making a purchase. Geo-retargeting is a powerful digital marketing tactic that can be used to track those consumers once they leave the defined geo-location or area.
According the Spiralytics, advertisers can get significantly larger engagement through retargeting. For instance, the average click-through rate (CTR) of a retargeted ad is 10 times higher than that of a typical display ad, or 0.7% compared to 0.07%. Compared to other digital advertising strategies, retargeting campaigns offer better opportunities to convert visitors into customers.
5. Maximize your advertising spend
With geo-targeting, you're able to reach a defined subset of your target audience. By targeting local customers or those who are most likely to visit your store and make a purchase, you can make the most of your marketing funds and improve your overall results. This will help you achieve a greater return on investment (ROI) and allocate additional funds to other marketing tactics and initiatives.
Boosting efficacy with geo-targeting
By driving in-store traffic, boosting engagement, and re-engaging with shoppers, geo-targeted ads can be a powerful tool for businesses seeking to reach a specific population and expand their client base. Zimmer Marketing's Mobile Conquesting service can help you start incorporating geo-targeting into your advertising strategy by delivering targeted ads based on location, behavior, and even specific weather conditions.