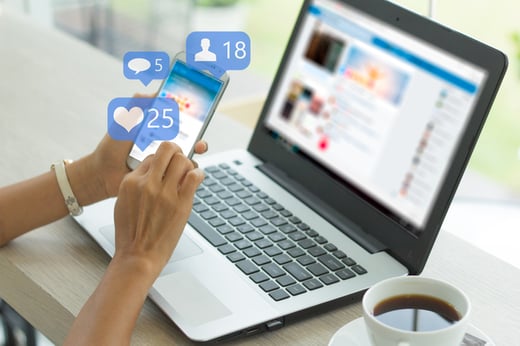 Digital advertising includes a variety of different methods and techniques, including display advertising, video advertising, and social media. Targeting techniques may include geotargeting, keyword targeting, or retargeting. In short, there's a lot to learn about digital advertising. Business owners, however, should not be daunted by the wide range of opportunities available, but rather appreciative of the benefits. Effective digital advertising can help many businesses reach a wider audience and experience a higher overall return on their investments. Consider these tips to expand your digital advertising capability.
1. Understand the Joplin Market
Before you start advertising, conduct research into the Joplin market so that you know exactly what Joplin consumers are looking for, want, and engage with most. You can conduct your own research across social media by analyzing what other businesses are doing or work with a media partner to learn more about the specific needs of your local community.
Once you have a solid understanding of the Joplin market, you can tailor your content and your ads to those needs. When you know what social media channels your consumers use or what keywords they use to search for information about products and services like yours, you can use that information to guide your marketing decisions. As you conduct more research, you can also tailor your ads to the specific types of content that will capture the attention of target consumers in your market.
2. Localize Your Ads
Show the city, its people, and your business in your ads. Highlight a wide range of different people: different races, ages, and demographics, focusing on the Joplin population. Use familiar landmarks like the Joplin museum or the Route 66 Mural Park. Display familiar sights to better connect with the members of the Joplin community. Showing the local community in an ad can prove incredibly successful. People tend to remember what they see and emulate it. For example, when chewing gum ads started showing people chewing two sticks of gum instead of one, chewing gum sales doubled. Likewise, people who see others in their hometown or geographic area participating in familiar activities, they're more likely to have an interest of their own in engaging in those activities.
3. Position Your Ads with Local Programming and Events
In order to make the most of your ads, position them with local programming and events. Connect with local businesses, radio stations, and events that draw the attention of the Joplin market. For example, working with a local radio station can help connect your brand with the voices that fans hear on the radio during their morning commute or on their way home in the afternoon, creating a positive association with your brand and what you have to offer. This strategy can also help expand your reach since when you partner with these organizations and events, you can take advantage of their audience.
4. Optimize Your Website
Your website is one of the most important aspects of your digital marketing efforts. When consumers search for a business in Joplin within your industry, you want your business to appear at the top of those search results. Your website needs to be optimized for the right keywords. As a local business, you should also focus on local SEO, including other geographic locations around the Joplin area.
Optimize your website to attract organic traffic, by highlighting the right keywords and creating a rich content library you can attract the right target audience. Provide the type of content that your target audience is looking for to help increase your search ranking naturally. Over time, you will find that your website brings in more customers and has a higher rate of conversions.
5. Work with a Media Partner
Your digital marketing efforts go a long way toward increasing awareness of your brand and improving customers' ability to locate your brand when they need it. Working with a media partner, however, can offer a number of advantages that can further spread the word about your business and everything you have to offer. A media partner can provide you with many of the tools you need to target the local market to the best of your ability, including research that can help you improve your ability to customize ads to your target market. Not only that, but when you work with a media partner you will also receive access to the partner's audience in addition to your own.
When you're advertising to the Joplin market, it's important to get to know the market and speak to them directly. Joplin's market is unique. By customizing your ads to the local community, optimizing your website, and working closely with a media partner to create those ads and advance your understanding of the market, you can enhance your advertising efforts, spread the word about your business, and substantially increase the overall return on your investment.