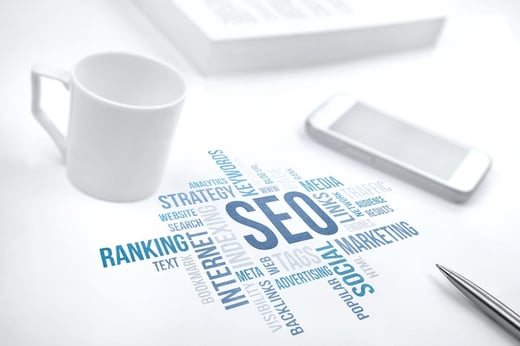 Creating a stellar website is only the first step in getting people to find your business online -- your site must also be discoverable. The process of creating a website that's appealing to search engines is called SEO, or Search Engine Optimization. In its simplest form, SEO is defined by industry-leader Moz as "the process of increasing the quantity and quality of traffic to your website through organic search engine results". This sounds fascinating, but what does it really mean? The rules around SEO can be complex and are changing on a regular basis. Here are the top five ways that search optimization practices have changed in the last decade.
1. Number of Internet Users
It's no surprise that the popularity of the internet continues to skyrocket among users of all ages. From the relatively modest 738 million internet users in 2000 to the overwhelming 3.2 billion users in 2015, the expansion of this primary communication and research tool has exploded. These numbers only continue to climb as broadband penetrates further into America's heartland and rural communities. Using mobile devices to access the internet is the biggest growth potential, with more than 65% of most websites currently coming from a mobile device. The movement from desktop usage to mobile has caused marketers to rethink their strategy when it comes to SEO and local search, in particular.
2. Devices (Mobile and Voice-Activated)
The 2013 update of Google's Hummingbird search algorithm was due in large part to the way people search on contemporary devices: looking for products and services "near me" or utilizing more conversational language with voice-activated devices. The continued shift from desktop PCs to devices with smaller screens such as laptops, smartphones and tablets has caused a fundamental change in the way content must be presented to readers. Nearly 70% of the people in the world will be covered by 3G broadband, and Google leadership announced in 2016 that close to a quarter of all mobile searches are voice searches.
3. Keywords
More than a decade ago in the early years of search optimization, keyword stuffing -- or adding the same word to a page as many times as possible -- was consider the best way to improve your search ranking. Fast forward to today, and it is widely recognized that strategic placement of keywords is much more effective. It is also much easier for site visitors to read. The 2012 Penguin Algorithm update began penalizing sites that used keyword stuffing, putting a halt to years of sub-par content.
4. Content Quality
If you want to rank at the top of the search page results for a specific keyword, you truly must have the best content on the internet around that particular topic. There are certain keywords that bring in a significant amount of revenue, simply because the information that the visitor reads is so well-designed. It's easier than ever to target a specific piece of content towards an audience or audience segment, allowing you to make your information highly relevant to your preferred audience.
5. Social Media
Your social media presence is a key indicator of the value of your website, and great engagement through your social channels leads to a boost in your search engine rankings. Recent Google updates have given priority to sites with robust social media interaction, and a Hubspot research project shows exactly how much social is taken into consideration for search rankings.
SEO Joplin MO
Search engine optimization will continue to evolve as our search habits do, making it critically important that you maintain up-to-date with the latest news and changes. Making strategic updates to your content and website structure as these shifts occur allows you to stay relevant to readers and improve your results page rankings. Keep your knowledge sharp when you visit the Zimmer Marketing blog online. Contact us today for more information about bringing your site up to par at 417-624-1025 or fill out our quick online contact form.