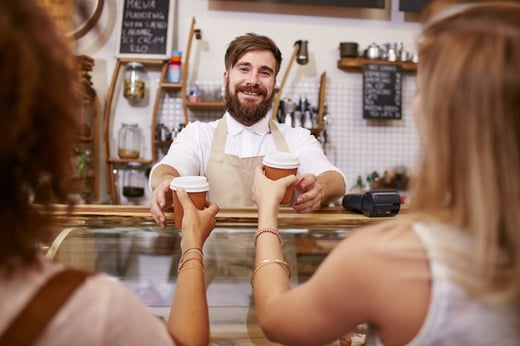 As human beings, we tend to jump to conclusions. If we see an uptick in sales, we may assume it's the result of our advertising. Likewise, if sales are flat or declining, we may conclude that our marketing campaign isn't working. But in neither case is your marketing necessarily the reason for the results you're seeing. Here are five ways to know if your advertising is effective.
1. Sales
One way to determine if increased sales are the result of a successful marketing campaign is to analyze year-over-year sales. If you've been running a new advertising campaign for the last six months and have noticed an increase in sales over the same period last year, it's may be reasonable to conclude that it's as a result of your marketing. Or say you've been running an ad for the last month, promoting a new product, and you've already had to reorder inventory because it's selling so well. That's another indicator that your marketing campaign is effective.
2. Foot Traffic
One important benefit of digital marketing is its powerful analytical tools. In 2016, just before Black Friday, Google rolled out store visits data as part of its AdWords tool. Other digital platforms are launching similar tools. Facebook and Snapchat have recently begun testing a "store visits" metric for their ads. A more traditional approach to tracking foot traffic is similar to the one noted above for understanding what's driving increased sales. A new advertising campaign corresponding to a significant uptick in foot traffic or a sellout of a recently promoted product can reasonably be attributed to your advertising.
3. Web Traffic
How do you determine if increased web traffic is due to your radio ads or due to a newly designed website? One way to do that is change only one thing at a time. For example, if you want to redesign your website, keep your radio advertising consistent for a while. That way you'll know whether the redesign is attracting more traffic to your website. Another way is through the use of Google analytics, which can show you whether traffic to your site arrived there by typing your URL into the address bar, through organic search, or via social media.
4. Online Engagement
It can be difficult to know whether online engagement is the result of your radio advertising or a social media campaign. A study by Marketing Week indicated that 56.1% of their readers believe that social media drives online engagement. However, this perception could be influenced by the immediate nature of engagement driven by social media. In fact, 44% of those surveyed admitted the ease of measurement swayed their view. But again, one should not jump to conclusions. While engagement is nice to have, if the goal of your campaign is to increase sales, engagement without increased sales doesn't mean much.
5. Awareness
Many believe that the ability to recall a product or brand is one of the strongest drivers of the consumer's purchase decision. It's the motivating factor behind corporate sponsorships and naming rights. But in order to know if your marketing campaign is succeeding in building awareness, you need a way to measure it. Use tools such as Google AdWords or Buzzsumo to check the volume of searches for your brand name and monitor social media for mentions.
Ways to Help Assess
Set goals. You can't know whether your marketing is successful without setting specific goals.

Track and analyze regularly. Having a systematic method and schedule for analyzing results allows you to make adjustments if required.

Strategize often. Reassess your strategy on a regular basis to ensure that your results are tracking to your goals and helping to achieve your marketing objectives.

Consider outside factors. Keep in mind that there will always be outside factors — circumstances beyond your control — such as weather, construction near your store location, changes in the economy, new regulations or laws, supply line issues, and consumer trends, to name a few.
It's never a good idea to jump to conclusions when it comes to determining the effectiveness of your marketing campaigns. It can lead you to put the brakes on a strategy that may need a little longer to develop, and likewise, it may lead you to think a campaign is working great when, in fact, it's other factors that are driving results. It's important to take the time to really understand what's working and what's not.