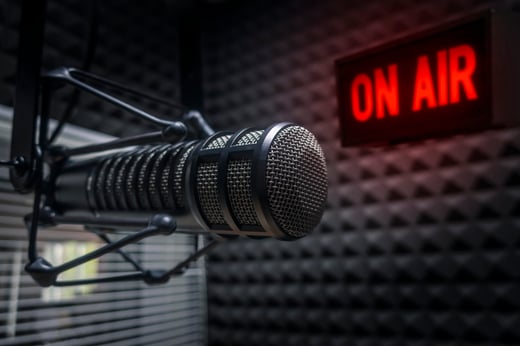 After almost 100 years, radio remains an effective channel for marketers looking to advertise their product or service. There are a number of benefits to using radio as an advertising tool, including increased brand awareness, improved brand recognition and recall, boosted sales and more qualified leads. What's more, sound - like music, voice and effects - can be a powerful tool that influences customer behavior, while helping to define the identity of a brand.
Still not convinced you should try radio advertising? Here are 7 radio advertising statistics to nudge you in the right direction:
1. 93% of U.S. adults aged 18 and older listen to radio every week
Despite the prominence of digital technology, radio is still the leading reach platform, ahead of TV (88%), PC (50%), smartphone (80%) and tablets (37%). That means targeted campaigns can be very effective in reaching your desired audience.
2. Reach represents 61% of sales growth
According to a recent Nielsen study, reach is the most powerful media sales driver. When compared to targeting, another media factor, reach drives 2.5x more sales. Considering the significant reach that radio offers, plus its advanced targeting capabilities, this powerful channel can play an instrumental role in helping your business achieve higher sales.
2. Radio delivers a 12:1 ROI
According to a study conducted by Nielsen Catalina Solutions, radio delivered $12 in sales for ever $1 spent on advertising. This means the dollars spent on radio advertising translate into an increase in the bottom line.
3. Radio ad spend is projected to reach more than $18 billion in 2022
More businesses are realizing the power of radio, and you should take advantage of this trend to outpace the competition. Combined with the reach that radio offers, stations can also provide marketing expertise to drive measurable results for advertisers.
4. More than 71.6 million Millennials use radio each month
Millennials are a primary target audience for many businesses. They are currently in their prime spending years, and will have a collective spending power of $1.4 trillion by 2020. Taking advantage of radio advertising is a key strategy to get your business in front of this demographic.
5. 52% of listeners stated their favorite personality influences their opinion
Radio DJs and personalities have built trust with their audience. Marketers can leverage these personalities for endorsements, which can ultimately increase awareness and drive sales. Moreover, the trust instilled in these individuals can be transferred to your brand, helping to build loyalty.
6. AM/FM radio boosts Google brand searches by an average of 29%.
Search engine optimization (SEO) is a proven way to help customers find your business online, and radio can support these efforts. In fact, according to a study by the Radio Advertising Bureau (RAB), AM/FM radio can drive online behavior, including garnering interest in and driving visits to your business website.
These statistics should be enough to make you take a second look at how you are integrating radio advertising into your marketing strategy. Radio is a powerful tool that should not be ignored when attempting to reach a diverse audience that can give you the exposure and boost your business needs. Knowledge is power - now that you know, how are you going to use it?