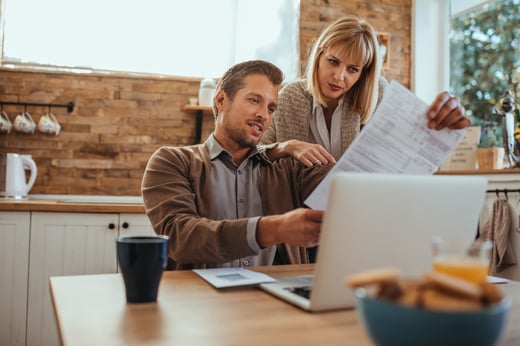 Whether you are being impacted by the COVID-19 pandemic or some other unexpected situation, your business can remain relevant and profitable. You can still be successful. You just need to be sure to utilize the tried and true approaches known to work.

Check out these seven ways your business can survive when you are dealing with uncertain times. These are suggestions all Joplin business owners should take to heart.
1. Don't Panic and Be Creative
It's very important for you to remain calm. If you panic, your issues will not improve. You also could negatively impact the performance of your entire team. Your staff needs to be confident about your abilities to lead, and they need to be certain of the company's ability to demonstrate resilience.

When faced with uncertainties, you need to be creative, too. Some of your best ideas to boost business could come from the people on your team. Sit down with your staff to see what ideas they might have.

There could be a strategy someone has been wanting to implement for some time. Now might be the time to think out-of-the-box and give new ideas a shot. Encourage any leads or managers to seek feedback and ideas, too. Be certain that you and all of your supervisors are managing in the most effective way possible.
2. Get Media Coverage
If you have not established relationships with your local media contacts, then you need to do this as soon as possible. You also must be certain to establish rapport with industry press contacts and influential bloggers. These media contacts will help you market your business. They bring credibility to the table, and they can highlight why the public needs to be doing business with you.

There are many ways you can get media coverage out there. You can create a press release about any new product rollouts or staff promotions you might have and send the release to your media contacts. You could highlight staff changes and work anniversaries, too. And if your business ever gets involved with volunteering in your local community, that is another story the media might want to cover.

After you send out your press release, you should follow up with phone calls. And don't forget to send out a media advisory, too, as a reminder after your calls.
3. Utilize Social Media
Social media has transformed the way businesses conduct business, and that definitely is the case when it comes to your marketing. Many of your social media platforms out there are known to produce incredible results for companies, and it is an even more necessary operation during uncertain times.

You might already be using social media and you hopefully are. But just in case, here are some popular social media platforms you should be using. Facebook, Instagram, LinkedIn, and Snapchat can be very effective for you. Also, think about utilizing Tik Tok and YouTube. With all of your social media always include a call to action.

Those aforementioned social media companies provide their users with many free marketing options that will help you hit a lot of people with your message. They also provide business people like you the option to fine-tune your social media for more precise outreach. The investment on your end is minimal, and it is very cost-effective.
4. Look into Affordable Paid Advertising
You also might want to consider paid advertising. Traditional media like magazines, newspapers, radio, and TV can be effective for you. Blogs and social media also have paid advertising options worthy of your consideration, and that includes increasingly popular and effective digital ads.

There are other types of digital ads you might want to consider, too. Through Zimmer Marketing, for example, you can more effectively leverage your digital message through display ads, native advertising, and video advertising. This also involves geotargeting, keyword targeting, and retargeting/remarketing. Consider today which method might be most effective for you and your Joplin area business if you invest in digital ads.

And if you do not ever send out mailers, you can send them to your current customers and/or your prospective customers. Pay attention to any new developments in your community to see if your base has grown. For example, if you have a new condo building built near your restaurant, you want to make sure the residents know about your amazing food. Stay in the know and always be ready to reach out to potential new customers.
5. Focus on Customer Service
Now more than ever you must be sure to focus on customer service. During uncertain times, the public mostly patronizes businesses that are a necessity. And if your team doesn't value customer service, the public will not prioritize doing with business with you.

Schedule in plenty of time for coaching. Set up one-on-one training sessions and group breakouts, too. Also, bring your entire staff together from time to time to go over effective customer service practices.

Make sure any supervisors on your staff take this need seriously. If you do not enforce a culture where customer service is prioritized, your business likely will not survive. Needed improvements to customer service, though, is just one area of your company where you must act now during uncertain times.
6. Network
It doesn't matter if you are dealing with uncertain times or not, you always must be networking for your business. This, too, is a company-wide approach that needs to be encouraged.

Set up networking events for you to attend, and also ask members of your team to attend events. If you are not sure where to start, you should reach out to your local chamber of commerce for networking ideas. Alumni association gatherings, community festivals, and nonprofit events can be great for you all to attend, too. These events also can offer up to you and your team unnoticed areas for growth through feedback you might get about what products and services the public could be wanting.

And remember, word of mouth marketing is the most effective marketing tool for your business. It's even more important for you during uncertain times. The most effective way to engage in word of mouth marketing is for the public to directly hear from you and the people on your team.
7. Consider Your Curb Appeal
You might not think it would influence your success during unusually pressing times, but it does. Curb appeal always impacts how well your company will do. First impressions mean a lot, especially if you are trying to grab people's attention to gain needed business.

If your business has a lawn, you want to make sure your landscaping looks its best. You want your lawn to look great, and you want to have healthy and vibrant bushes, shrubs, and trees. For those of you without a lawn, see if you can add colorful plants at your entrance.

Depending on where you business is situated, you might need to make improvements to your parking lot and sidewalks. Pay attention to any imperfections to your building, too. Also, do not forget to ensure your signage and any awnings look their best.

Seven Easy Steps

Presented above for you are seven easy steps Joplin business owners can take during times of uncertainty. With that in mind, you might want to bookmark this page. That way you can easily find this information again in the future. You also can share this page with anyone who might be interested.