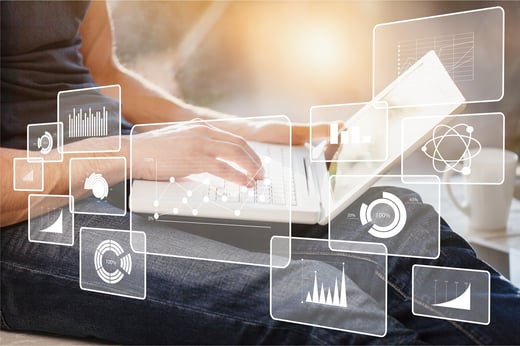 SEO is in a constant state of flux, as just about any digital marketing expert can attest. Google's algorithm for SEO rankings changes on a frequent basis, and new trends emerge almost daily.
Of course, SEO is also vital for brand growth, lead generation, and (ultimately) sales. For this reason, it's vital that you stay on top of the latest SEO shifts, or let an experienced SEO agency handle the work for you. Here are 9 of the very best SEO tools that you and/or your marketing partner can use in 2021.
1. Google Trends
This SEO checker tool has been in existence for several years, but remains as valuable as ever. It not only provides relevant data around a specific keyword; it also yields insight into current trends around the subject in question. For example, it can provide a location-specific list of top-performing queries, or give you a snapshot of which topics have most effectively held user interest over a period of time. This is an exceptional tool to help your business "stay ahead of the (SEO) curve."
2. Answer The Public
One of the most common digital marketing dilemmas that business owners face is: "What should we write about? And which keywords should we use?" If you've hit a wall when considering those questions, then Answer The Public can help you to get around it and move forward. This free SEO tool enables you to find which keywords align with your industry and/or topic. It can also spotlight opportunities to grab the coveted "featured snippet" ranking in Google for certain search phrases. It's quick, simple, and highly recommended by SEO experts everywhere.
3. Ubersuggest
Neil Patel is famous in digital marketing circles, and Ubersuggest is his brainchild. This keyword finder tool shows the top-ranking SERPs around single keywords and long-tail phrases alike. Armed with this information, you can determine which keywords match up with your target audience's search intent. Ubersuggest also includes key SEO metrics like keyword volume, CPC, and keyword competition. Put simply, this tool can help you to identify high-performing keywords with minimal competition, and get the biggest "bang for your buck" as a result.
4. Ahrefs
Ahrefs is hands down one of the most popular SEO tools you can find on the Internet. Not only does Ahrefs provide you with valuable data around specific keywords and trends; it also comes with a "Site Audit" feature that can:
Spotlight which parts of your website you need to improve for optimal SEO scores
Search your site for any broken links
Provide an overview of which pages from your site are top performers
For many SEO experts, Ahrefs is one of their "go-to" tools — and it's easy to understand why.
5. Google Search Console
Anyone with a website can access Google Search Console for free, making it one of the most popular SEO tools on the market. This platform allows you to monitor your website's presence in Google's Search Engine Results Pages (SERP), control how your website is indexed, and understand how Google's search crawlers view your website (which will affect how Google's human users view your website). New website owners in particular have found this tool very helpful, since it enables them to manually submit web pages for search indexing.
6. KWFinder
For most companies with a digital presence, long-tail keywords form the backbone of an effective SEO strategy. These key search phrases (usually 3 words or longer) target high-value niche demographics, often with limited competition.
Many companies that rely on long-tail keywords to drive organic traffic to their site make extensive use of KWFinder. This SEO tool aids you in the search for long-tail keywords that have minimal competition, but still are highly relevant to your target audience. KWFinder also lets you analyze back-links and quickly determine your ranking for a specific keyword. It can even help you come up with ideas for new keywords!
7. Moz Pro
One of the greatest advantages that Moz Pro offers as an SEO tool is its consistent accuracy. Even though Google's algorithm changes on what seems like a weekly (if not daily) basis, many SEO marketers have discovered that Moz Pro stays up to date no matter how many adjustments have been made.
Apart from its accuracy, Moz Pro offers end-to-end SEO audit services, including:
A free downloadable toolbar to check your website's metrics while browsing
Helpful keyword analysis and recommendations
An interactive chat portal that enables you to receive help for just about any question
Moz Pro is aptly named, because scores of SEO professionals regularly use this comprehensive tool to optimize their client's digital presence.
8. SEMRush
The array of SEO tools offered by SEM rush is extremely popular within the SEO community. The SEMRush platform allows you to quickly and simply review your rankings, identify changes in keyword trends, and compare your website to those of your competitors. Moreover, the SEMRush "On-Page SEO Checker" gives you the ability to monitor your rankings and mine analytics for recommendations.
9. Screaming Frog
When it comes to this SEO tool, speed is the name of the game. Screaming Frog's "SEO Spider" tool can perform a site audit for your company in record time, and yield a score of actionable insights for your consideration. This automated spider can crawl both small and large websites, and help you to identify several areas for improvement, such as programming errors, bad redirects, broken links, and the existence of duplicate content. If you want a tool that offers speed and efficiency in equal measure, then Screaming Frog is right for you.
Final Thoughts
The 9 SEO tools listed above only form a small sample of all the software programs and platforms available on the market today. However, if SEO is not one of your core competencies, or if you are overloaded with other aspects of running your business, then availability is not enough. In such a situation, it may be wise to partner with an experienced SEO firm that can grow your digital presence for you.
Our team of friendly SEO experts at Zimmer Marketing can help you to take your website and digital marketing strategy to the next level. Contact us today for a free SEO checkup. We'd be happy to answer any questions you have.