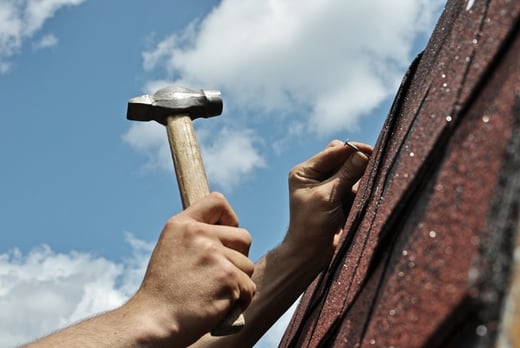 The digital world is constantly evolving, and customers are evolving right along with it. Devices are getting smarter and helping customers make smarter decisions. For brands to compete, their marketing strategies must reflect the evolving ways in which customers receive information and make purchasing decisions. Here we take a look at how this evolution affects roofing company advertising.
Information at their fingertips
These days, your customer literally has access to information in the palm of their hand. Consumers are reading blogs and tutorials. They're checking online reviews and watching how-to videos. What this means for your roofing company advertising is that you must establish yourself as an expert and use consistent messaging across all advertising channels. Consumers who receive a consistent message across multiple channels have a more favorable perception of the brand and might be more likely to make a purchase.
Option Overload
Sometimes consumers can feel as if they are overloaded with options because of the abundance of information that's available. As a result, it's critical to develop a marketing strategy that helps your company rise above the noise. One of the best ways to do that is to work with your media partner to ensure that your message is reaching your target audience in an effective and memorable way. Consider creating a long-term branding campaign to increase exposure and build trust.
Evolving Expectations
As the availability of information and options increases, the evolving customer expects more in terms of the types of products and services they need or desire. As a result, it's more important than ever to deliver high-quality products and services. Online reviews have become an important part of the consumer's decision-making process, so incorporate the use of business review sites into your marketing strategy, and consider adding client reviews to your website.
Educated Decisions
An educated consumer makes educated decisions. By using the tips listed above, you can establish your company as an authority in the roofing business and position your brand as the only smart choice.
Business in the 21st century is continually evolving, and so are consumers. Take steps to ensure that your marketing strategy is also evolving by providing consumers with the information they need in a way that establishes your brand as an authority.