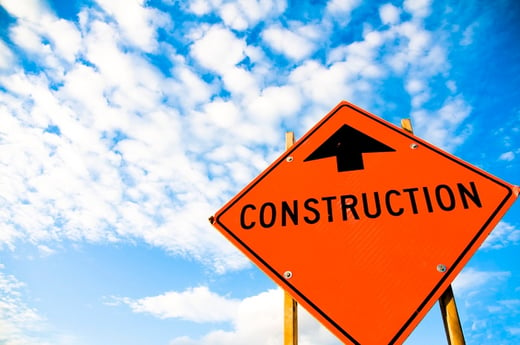 Most businesses understand the importance of tracking and measuring their marketing ROI, but they often fail to consider the outside factors that can have an effect on it. You could be succeeding at developing an effective message for your target audience and deploying it across the right channels to reach your audience, but external factors might negatively impact its effectiveness. Factors having nothing to do with the effectiveness of your marketing campaign can skew results, making it difficult to accurately measure ROI. It's important to consider how outside factors affect your marketing ROI, whether in a positive or negative way, because they are often unavoidable.
Outside factors that can affect marketing ROI
Weather
Consumer behavior is heavily impacted by weather. The effects of weather on buying patterns can be seen across almost all consumer goods. It can have an effect on what people wear, what they eat, and how much they spend. It may seem obvious that weather can affect foot traffic to your location or that advertisements for four-wheel-drive SUVs are particularly effective during snowy weather. Less obvious is that B2B sales do well in hot and sunny weather, while restaurant sales are up during cold and rainy weather.
Environmental
The rapidly changing marketing environment can have a big effect on ROI. Consumer marketing campaigns, for example, can include many different activities going on at the same time. For B2B marketing, the sales funnel can include numerous variables as a lead goes through the process to becoming a customer. Another factor is the economic environment. A downturn in the economy can negatively impact ROI.
Competitor's Actions
What your competition does can impact your marketing ROI. They may increase or decrease prices, introduce a new product, or go out of business. They may be running a special promotion or incur negative publicity that has an effect on your business.
Government Regulations
Whether you're in a heavily regulated industry can affect marketing ROI. Less regulated businesses have more flexibility. New laws that may restrict sales of your product by age or licensing requirements, for example, or a change in taxes could impact ROI.
Construction
Construction can impact ROI in a number of ways. Road construction near your location can negatively affect in-store sales; likewise, construction near your competitor's location can have a positive impact on your sales. Construction of new homes or businesses can impact your marketing ROI. A restaurant may experience an uptick in lunch sales from construction workers or the staffing up of new office space. Similarly, the closing of a large business near your location or with whom you are in competition can have a negative or positive impact.
Industry Trends
If your industry is experiencing flat or declining sales, your ROI may be impacted. In some industries, trends can shift quickly. A celebrity endorsement or new fad can changing consumer buying habits almost overnight.
How can your business overcome these outside factors?
Determine the effect of each outside factor. For example, assess whether and to what extent road construction near your business is impeding customer traffic. It's possible the impact of this factor will be short-term. Another example might be a competitor lowering prices that results in driving traffic away from your business. In that case, the impact could be long-term.
Consider how each factor affects your marketing goals. If the goal of your marketing campaign is to build brand awareness, external factors may not have as big an impact, whereas the opposite may be true if your goals are to increase sales or market share.
Assess your strategy based on each factor as compared to your goals. A goal to increase the number of new accounts or relationships for your business is likely to be more of a challenge during times when your industry is experiencing flat sales, making it a factor to which you should pay particular attention in developing your strategy.
Restructure your strategy to better ensure your ability to overcome the most important of the negative external factors your business faces.
Tracking and measuring your marketing ROI is vital to ensure that you spend your marketing resources wisely and you're achieving your goals. But it's also important to account for external factors that can affect your ROI so that you don't make unnecessary adjustments or rely on skewed results.