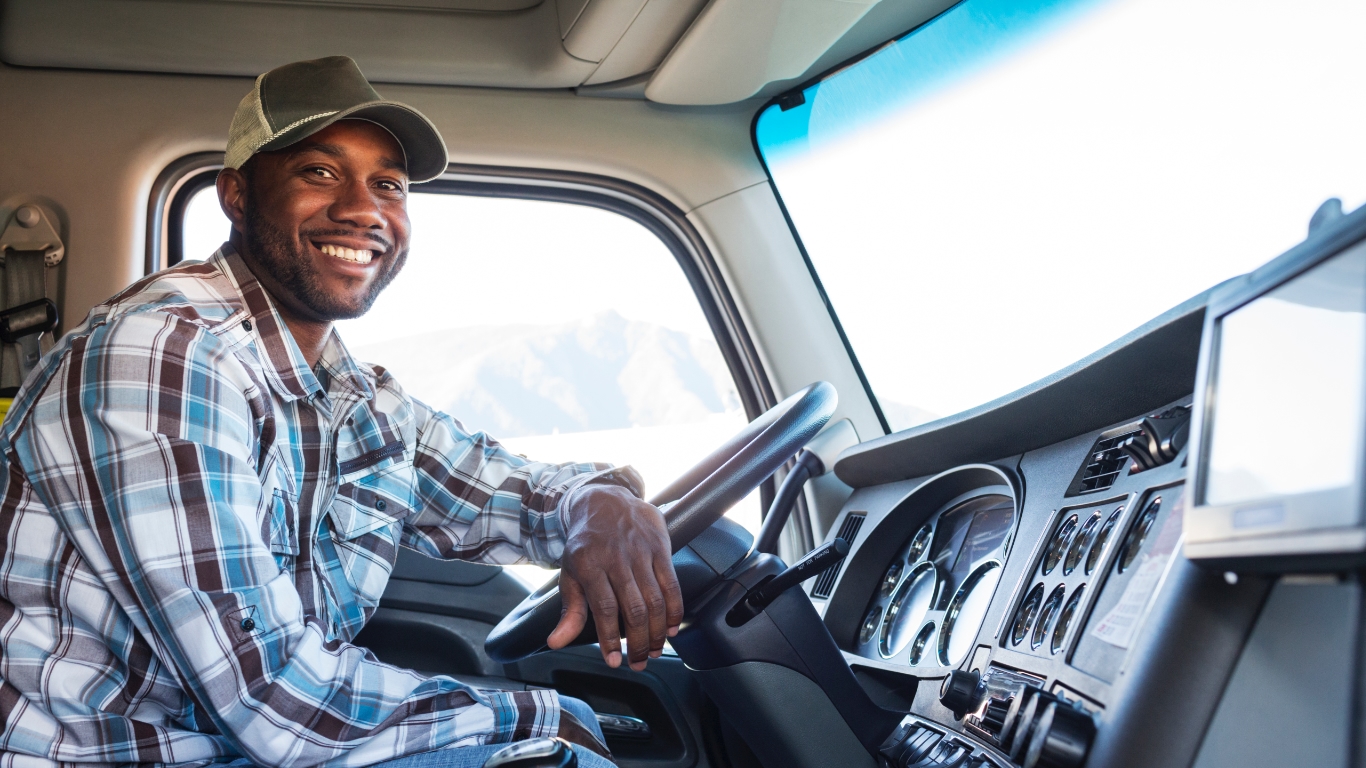 Conditions right now are pretty challenging right now in the trucking industry. And, if you're running a freight business, I'm sure no one needs to tell you that. Of course, one of the more significant difficulties has been driver recruitment, and the good news is that there are solutions to recruiting problems which we will address in this blog.
The Driver Recruitment Problem
An overall labor shortage in the U.S. economy is felt in industries everywhere. However, it is perhaps the most acute in the trucking industry. As a meeting between the Department of Transportation and trucking industry stakeholders found this summer:
The FMCSA news release noted that turnover rates are over 90% for large long-haul carriers and over 72% for small carriers, meaning that drivers are regularly leaving companies or leaving the industry altogether. The lag time that results in training and onboarding new drivers can result in driver shortages. This turnover, coupled with effects from the pandemic, has helped lead to supply chain disruptions for essential goods and helped snarl freight being moved in and out of ports.
Zimmer Marketing Recruitment Solutions
There are multiple ways to attract qualified drivers. Let's look at a couple of the most effective options for truck driver recruitment marketing. These solutions are primarily oriented toward smaller operations looking to compete against large carriers.
Custom WordPress Driver Recruitment Website
At Zimmer Marketing, we help clients get an edge up on their competitors every day. One of the most overlooked areas in which companies can improve is their website. You see, simply having a website is not enough to benefit your company. If your website does not score well on Google's Core Web Vitals standards, and if it does not full of well-written SEO content, odds are nobody is seeing your website.

It comes down to how Google determines what to show searchers. Let's say a trucker wants to drive for a new company. The trucker searches for "truck driving jobs in Joplin MO," and Google puts together its search results page. If your website does not have a broad amount of content written for that search term, Google will not place your website high on the page. Google will further downgrade your ranking potential (domain authority) if your website is too slow or distorts as it loads.

Recently Zimmer Marketing completed a web development project for D&D Sexton Inc, a Carthage, Missouri-based refrigerated carrier. Zimmer Marketing's web development team found that smaller trucking companies overwhelmingly have low-performing websites with very little text content based on which Google can rank them. Therefore, they are non-competitive. If you search for "truck driver jobs," you will find that recruitment companies like ZipRecruiter dominate the results page. That means freight companies have an excellent opportunity to improve their organic, on-page SEO and attract truck drivers directly to their website.

Our project for D&D Sexton yielded a fast, visually appealing website with an abundance of SEO content. The whole site is designed with driver recruitment in mind. D&D Sexton also opted for our level two package that includes two monthly blog posts from the SEO experts at Zimmer Marketing. Each month, fresh content will help Google understand that the site is actively managed (Google rewards that with a domain authority increase) and deepen the volume of SEO content. That means more truck drivers will find their way to the D&D Sexton website, where they can conveniently apply.
Target Truck Drivers with Display Ads
Targeted display ads are also an excellent way to reach CDL drivers online. With Zimmer Marketing targeted display ads, you can put your message in front of specific audiences (in this case, drivers). We can even specifically target whom to serve ads to based on location. For instance, you could choose to target truck stops.You can learn more on the Zimmer Marketing website.

Radio Recruitment Marketing
Another tried and true method of recruitment marketing is radio advertising. Many of Zimmer Marketing's radio recruitment clients have found qualified employees through their radio campaigns. And, for truck driver recruitment, there is another advantage. Radio reaches people disproportionately while driving. So, you have an opportunity to reach the truck driver that finds themself wishing that they could drive for a better company. You have the chance to reach a captive audience with the message about what makes your company different. If you want to learn more about crafting quality radio ads, you can read our blog on the topic here.