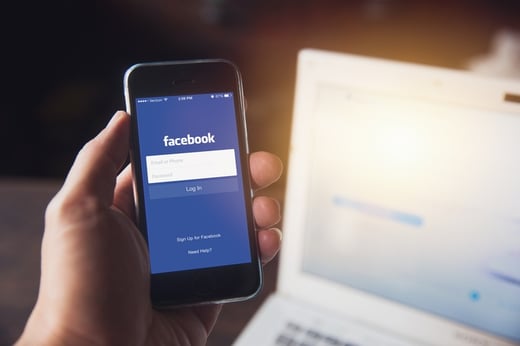 You may have heard that Facebook is making changes to its news feed algorithm. Facebook's founder and CEO, Mark Zuckerberg, says the changes are designed to give priority to content with "meaningful interaction" and reduce what he calls "passive content" such as videos, where users tend to sit back and watch, then move on, as opposed to interacting with the content. According to Zuckerberg, these changes in the Facebook news feed come in response to user feedback that indicated branded content was overcrowding posts from friends and family, reducing users' ability to connect with others.
So, what does this change mean for marketers? In this post, we'll take a look at the specific changes to the algorithm and how marketers may need to make adjustments to their content strategy in response to those changes.
The Big Change: Less Engagement for Branded Content
Facebook's algorithm change essentially means that, while page posts will still appear in a user's news feed, there will be fewer of them, and posts that spark the most engagement will rank better. Part of the reason for the change is in connection with Facebook's effort to rebrand itself as a technology company, not a media company. Concerned about the possible negative impact of social media, Facebook is taking action to put the focus on the user experience, rather than branded content.
So, what does this mean for brands? Marketers should view these changes as an opportunity to make adjustments to their social media content strategy, with a focus on driving meaningful engagement. The new algorithm will prioritize posts that stimulate discussion and conversation over posts that merely get likes.
Fear not! All hope is not lost!
The driver behind Facebook's algorithm change is an effort to improve the quality of the content people see. The new algorithm will favor content that drives conversation. What this means is that you don't need to scrap your entire social media content strategy; instead, you should make adjustments to put more focus on content that will improve reach, engagement, and real conversations. Posts that encourage meaningful discussions will now be rewarded.
What does great content look like?
By focusing on these five attributes of great content, marketers can still earn a place in their followers' news feeds:
1. Quality
Spend some time researching what type of content your customers want and design your content around that. Ensuring the quality meets the standards expected by your target audience will drive your content to be more noticeable in their news feed.
2. Applicable
Answer questions, address concerns, or provide educational content that is both relevant and useful to your target audience's needs, wants, or desires. Your posts can provide this information, but also engage with followers in the comments on your content to grow the dialogue on your posts.
3. Personalized
Post content based on your customers' preferences and interests so it speaks directly to them. Facebook Ads are also a great way to personalize content to your audience and capture their attention.
4. Authentic
Facebook will continue to prioritize posts that appear genuine, penalizing spammy, "salesy," misleading, or sensational posts. One of the ways this is done is by looking at whether users are hiding certain posts. By sharing authentic content, you can avoid being penalized because users will see the genuine message and stories being shared.
5. Live
Live videos tend to generate discussion and, as a result, will be favored by the new algorithm. "Go live" to discuss comments you've received on your blog or social media page, promote an upcoming event, or do a product demo. The live aspect gives users a personal, "behind-the-scenes" feel and shows transparency, leading to more trust and engagement on your content.
In rolling out these changes to its news feed algorithm, Facebook aims to provide a better user experience. It's a concept that marketers should adopt when developing their social media content strategy. Taking the time to focus on what your followers want in a form they want to receive it will result in a more positive experience for both Facebook users and marketers.