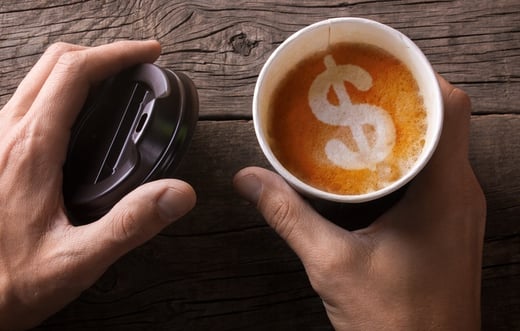 It's undeniable that we live in an omnichannel world where shoppers no longer distinguish between the physical and digital realms. Consumers expect to encounter brands across channels, and they're bombarded left and right with marketing. That makes it awfully tempting for brands — especially relatively new brands and small businesses — to try to be all things to all current and potential customers across all channels.
Unfortunately, the budget for saturating every channel is high, and for inexperienced brands, it puts them at risk of diluting their message. They simply become spread too thin to consistently reach anyone at all.
Essentially, a cross-channel strategy needs to be integrated, rather than siloed. A business cannot cherry pick its marketing channels or platforms on a campaign by campaign basis, or tell one story on radio and another on digital. If they do, they shouldn't be surprised by inconsistent results and lackluster ROI. It's a waste of money, not to mention your time, resources, and employee morale.
Our Advice? Start Dominating.
First things first: you'll need to do your research. Thoroughly understand your target audience, especially in light of your key differentiator. Look at which media they use the most, as well as which they prefer using when hearing from or engaging with brands. You'll also need to understand your direct competition. Let this illuminate which medium should be the core of your marketing strategy. We are not suggesting that you only utilize one medium (e.g., radio, digital) or platform (e.g., the rock station versus the talk station, SEM versus social content). Instead, we believe brands achieve the most success when they focus on one medium and use others to complement and support it.
At the end of the day, marketing is an investment into your company's future, which is realized by earning mental real estate and inspiring your audience to take action. Local, new, and small businesses often have restrictive budgets, so they'll get the most bang for their buck by firmly dominating one medium — or one radio station! — before expanding focus to another.
How to Dominate on Radio
Radio makes for a great core medium. This isn't just because of the reach it offers; it also easily fits into a domination strategy that integrates supporting media.
Pick a Station Aligned with Your Target Audience.
Aside from the hard limits of your budget, your target audience needs to be what guides each of your marketing decisions. We recommend starting with one station and adding another later, but this should also be dictated by your audience. If you show up where they aren't listening, you're wasting money.
Even as a mass reach medium, radio can be targeted. At Zimmer Radio, Inc., we offer a family of six stations, each appealing to different audiences for different reasons. Our mainstream and classic rock station, Big Dog 97.9, is a top in-store choice for local Four State businesses, and its listenership is male dominated. Meanwhile, KIX 102.5 plays the biggest names in country music, and as a heritage station listened to by men and women alike, it's become the No. 1 choice for country in the Four States area. It offers a somewhat more diverse reach, but it's also earned the trust of listeners over the years, and they tune in regularly for their favorite personalities.
Build Meaningful Frequency.
You probably already know how important frequency is — you can't expect a listener to take in and remember your message after hearing it only once or twice. We recommend following a 21/52 advertising plan; you advertise 21 times per week for 52 weeks (i.e., the whole year). With this approach, you can achieve brand awareness while enjoying the flexibility to slot in more time-sensitive promotions. At the same time, supporting channels provide additional opportunities to add to the frequency of your radio campaign.
Perhaps you're a lucky business owner that doesn't have to worry about the cost of having to try to be present on each and every marketing channel, from TV and radio to Instagram and YouTube. However, it's likely that you need to make the most of every advertising dollar you spend. Don't waste precious time, resources, or money by trying so hard to be everywhere that your brand is spread too thin to be recognized anywhere. Instead, dominate one channel at a time.