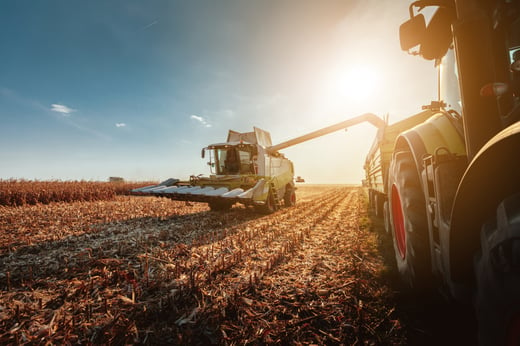 Tractor supply businesses can be a targeted market, so it can be difficult to reach the right customers without wasting money on market segments that have no interest in these products. This is a common marketing challenge, and it can hinder your ability to get the attention of those who would be eager to buy.
Fortunately, digital marketing options can help solve this problem quite effectively. They allow for the advanced targeting needed to bring about the maximum possible ROI (return on investment) from marketing campaigns. These methods also make use of today's most popular online tools and channels, such as social media, online search, and digital promotions. They can be combined with broader options, like radio advertising, for even greater impact.
Digital marketing today is very powerful, especially as customers become more digitally savvy. In fact, 96% of Americans shop online, and with the rise of e-commerce, tractor supply customers have more options for purchasing products. Therefore, brick-and-mortar stores must establish a strong digital presence to compete with the likes of Amazon and to reach customers online, and digital marketing is one of the best ways to do so.
5 Best Ways to Reach Tractor Supply Customers Online
1. Social Media Management
Social media management involves the use of social media sites, such as Facebook and Instagram, to reach those interested in your products. Facebook is especially well-known for providing marketers with the ability to target people based on their interests, geographic locations, online behavior, and more. To reach tractor supply customers on social media, share tips, product images, promotions and other engaging content to keep your company in the forefront of their minds.
2. Search Engine Optimization (SEO)
The majority of today's shoppers start their hunt for a product through a search engine such as Google. The goal of SEO is to make sure that your tractor supply website appears at or very close to the top of the search engine results page (SERP) for relevant search terms. This digital marketing tactic is also beneficial because it drives free, highly targeted traffic to your site, which are more likely to convert into qualified leads and customers. To be effective, be sure to incorporate relevant search terms in your site and blog content to gain visibility with interested customers.
3. Display Advertising
This is a type of online advertising on websites or social media through banners or other ad formats containing text, audio, images and/or video. With display advertising, you have enhanced targeting abilities, allowing you to better reach and engage tractor supply customers online. What's more, there are 80 display ad networks to choose from, which gives you an opportunity to reach target audiences with specific characteristics. For instance, with display advertising, you can display ads on top farming sites to reach engaged readers that are most likely interested in your products.
4. Keyword Targeting
A form of display advertising, keyword targeting delivers your display or video ads on websites that contain keywords related to your tractor supply business. Instead of getting lost on the Google results page, your business will show up in places your customers are actually spending their time. At Zimmer, we can target up to 500 keywords at once, expanding your reach and helping you find more customers.
5. Digital Promotions
With digital promotions, you have the opportunity to interact and engage thousands of radio listeners online, on social media and on-air. Using online quizzes, sweepstakes, photo/video submission contests and more, you can gather "warm" leads, drive foot traffic to your physical store and increase online traffic to your site. Paired with radio, digital promotions can also yield a higher return on your investment.
Engaging tractor supply customers online is important in today's digital marketplace. As more customers prefer to research and purchase products online, it increases your company's visibility and drives more customers to your store. Consider the digital solutions above to get started and contact a media partner like Zimmer Radio to begin driving sales and growing your tractor supply business.