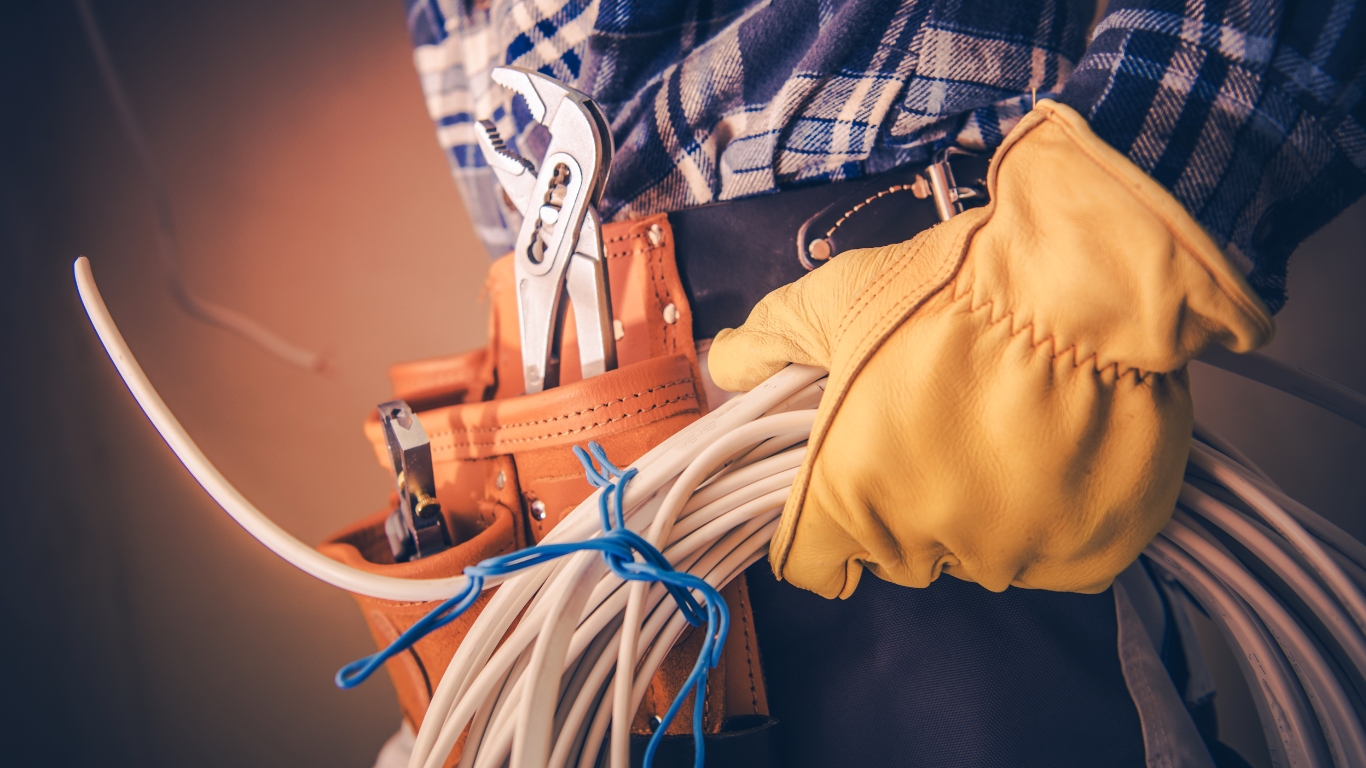 If you're an electrician looking to expand your business, it can be helpful to have an ally on your side. At Zimmer Marketing, we are that partner for many local businesses in the four states region. We successfully support clients' business growth in many service industries, including electricians, HVAC, and roofing companies. Learn how we help local electrical companies secure their future growth.
Electrician's Websites in Joplin, Missouri
At Zimmer Marketing, our web development team builds websites to fit all your needs as a business owner. We have built dozens of websites to help our clients inform their customers about the services they offer. Our websites can have the exact features you want because each website that Zimmer Marketing builds is completely custom; we don't use templates.
Our process begins by interviewing you to learn your specific needs and company characteristics. We can then create a prototype to match your company's branding guidelines (if you don't have branding guidelines, we can help create them). We can then take that graphical prototype and build a 100% unique WordPress website for your electrical business.
Each site the Zimmer Marketing web development team builds is fast and secure. Our websites are hosted on our private server, which is extremely fast and helps your website score well on Google Core Web Vitals metrics. Additionally, privately hosting websites keep your website away from potentially unsecured third parties who could have malicious intent. Security is more important than ever, especially considering the number of ransomware attacks that have targeted companies recently.
Search Engine Optimization for Your Electrical Business
The Google search results page is one of the most important gateways to new customers finding your electrical business. For many years word-of-mouth has been a primary method for home electric companies to gain new customers. Still, as an increasing number of people turn to quick Google searches from a mobile device to find an electrician, it will be essential to rank high on the search results page in your service areas. Millennial homeowners, who are now becoming homeowners at a blistering rate, are particularly prone to finding home services online.
The web development team at Zimmer Marketing performs extensive keyword research to optimize the website of your electrical business. We will determine what search terms homeowners and businesses in your service areas search for when seeking the services your electrical company offers. That enables us to write effective content for your website that helps Google know to bring searchers to your website to meet their needs.
Google My Business Listing Management
A final ingredient to the online success of your electrical service business is your Google My Business account. Maintaining an active and accurate GMB account ensures that your business is easy to locate and vet for people who haven't seen your website yet. Those who search for home service businesses online tend to rely on reviews from your previous customers. At Zimmer Marketing, we will keep your Google My Business account in good order, so your public persona is every bit as good as your service is.