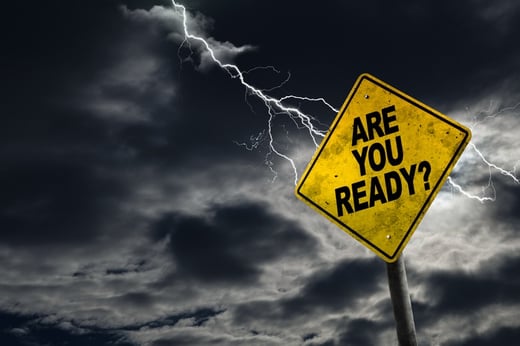 This time of year in Joplin can bring to mind images of storms and tornadoes that wreak havoc on our communities. In the not so distant past, storms have been utterly devastating. As a local business, you need to stay prepared, but you can also play a role in helping your community and your customers be better informed and stay safe.
You've heard of event sponsorship, but there's a growing variety of sponsorship opportunities for today's brands and marketers beyond the typical booth experience. Your sponsorship can touch your customers in meaningful ways, all while growing awareness and positioning your brand as a caring community partner.
At Zimmer Radio, Inc., we've developed an app for NewsTalk KZRG (and other 4 stations) (available here for Apple devices) that lets listeners keep up with their favorite talk personalities, local news, and up-to-date weather and traffic reports, as well as submit news and weather tips, among other features. Users can opt in to receive severe weather alerts, traffic updates, and breaking news. What's more, brands like yours can sponsor the app much like they can sponsor programs on KZRG, with ads appropriately placed alongside app content.
Benefits of App Sponsorship
Sponsoring an app like KZRG's allows you to support tools that will help your customers and community have access to the information they need to be as safe as possible during a weather emergency. And your sponsorship ad alongside app content provides a few additional benefits as well.
Go Anywhere with Your Customer
People use apps on their mobile devices to tap into information instantaneously, no matter where they are. Essentially, your brand fits right into their pocket when they use an app you've sponsored, so you're with them in that moment, too.
Be Part of Their Solution
Your brand may not directly relate to weather preparedness, but sponsoring an app allows you to support your customers beyond the confines of your industry. They'll see your sponsorship and associate your brand with the helpful tool they trust and turn to regularly.
Showcase Your Brand as Modern and Savvy
Positioning your brand as being digitally savvy can be an important element of your branding. Customers choose brands that match their ideals and communicate in formats they prefer. Sponsorship can be one more element that solidifies that branding.
Digital sponsorship — and app sponsorship specifically — can offer your business a special way to play a role in your customers' lives. Weather apps in particular can play a crucial role in the lives of Joplin-area residents.
If you're interested in sponsoring the NewsTalk KZRG app by Zimmer Radio, Inc. or learning about other unique sponsorship opportunities, contact us today.