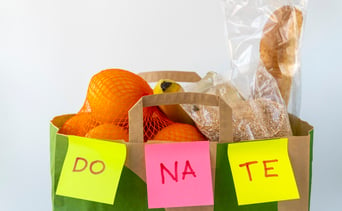 Coronavirus has had a substantial impact on many areas of society and many different types of businesses. One hard-hit area? Cause marketing. In the age of Coronavirus, cause marketing looks very different. Not only will those changes continue to hit hard in the immediate future, but many of those changes will also likely stick around for a while.
Take a look, for example, at canceled events around the world. Races, concerts, and fundraisers have faced cancellation or postponement around the country. The causes those events support need those vital funds more than ever. Many people continue to want to support the causes and businesses that mean something to them. In order to effectively reach those individuals, however, both those organizations and the businesses that partner with them must pivot their cause marketing efforts.
What Has Changed for Cause Marketing
Cause marketing has faced substantial changes as a result of Coronavirus. In-person events haven't been able to occur. Most charities can accept only limited volunteers to assist their organizations. Not only that, but the volunteers they do accept must fit within more significant limitations.
The needs of many consumers and organizations have also changed. More needs have come up. As job loss continues to rise across the United States, more people are facing poverty or food insecurity. Hand sanitizer and masks have become increasingly vital to most of the population. Many businesses have already stepped up to provide assistance with downtime or products and services going unused during shutdowns and shelter-in-place orders. For example, local breweries shifting operations to provide hand sanitizer or clothing manufacturers shifting their production to make masks. These businesses have already improved their reputation within the community and increased brand awareness—and other businesses are stepping up to follow in their footsteps.
How This Will Affect the Future of Cause Marketing
Some of the restrictions present in cause marketing will likely continue, not just in the short term, but moving forward. After this hard time, a greater sense of community continues across many industries and many areas. Organizations are moving to paperless options, digital offers, and other opportunities that will allow people who need or want them to take advantage of offers, safely.
Many events will also have increased safety precautions: hand sanitizing and washing stations, fewer volunteers and attendees, and potential temperature checks before attendees and volunteers can enter the event. Event organizers will remain more conscious of how illness could impact the event and request that sick volunteers and attendees stay at home. Savvy cause marketers have already considered these restrictions and how they can keep their attendees safe even as things start to reopen and more people can return to business as usual. If you plan to hold an event, you must consider the size of the event, how to help keep high-touch areas clean, and how to maintain social distancing while providing a quality experience for everyone who attends the event.
Even as restrictions continue, however, more cause marketing opportunities may become available. You can host virtual events or provide virtual content that can help keep people engaged from a distance. Entertainment has grown increasingly important throughout the crisis, and many people are consuming media in new ways. Savvy cause marketers are already looking for ways to get involved: providing donations to the community, offering the items that people need most at reasonable prices, and hosting digital events that interested people can take part in.
Your business could hold a virtual conference, put together a social media fundraiser, or offer donations on a staggered basis, so people can take advantage of them without coming into contact with others. Many businesses have also found that partnering with existing organizations can make it easier to contribute while still maintaining social distancing guidelines since those organizations and charities have already considered the potential impact of social distancing measures. Look for opportunities within your community! Partnering with another local business or charity can make it easier to spread the word about what you're doing and make sure that your contributions get distributed to the areas with the greatest need.
One of the few positives that have come from the pandemic is the stronger community ties. Increasingly, businesses of all sizes are stepping up to help support their communities and beyond. Your business needs to remain aware of those needs within your community. As more businesses contribute to the needs around them, consumers will take note of the businesses that participate—and the businesses that do not. This increased sense of community may also mean that consumers show greater support for the businesses that stood behind them during this time when they needed it most.