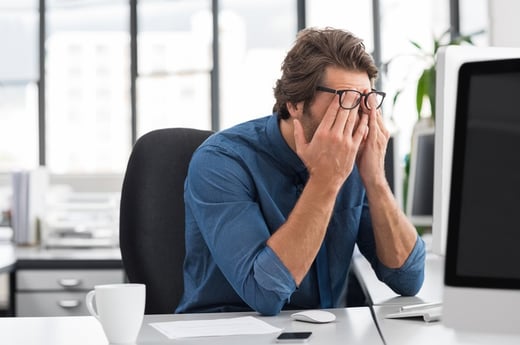 Advertising is a critical business process and a major investment for businesses of any size. Most businesses understand that an ad campaign will help promote products, raise awareness for special offers and events, and hopefully influence shoppers to choose their brand. However, it's also critical for both the products and services as well as the brand in terms of differentiation and staying top of mind, influencing consumer perception, and improving retention and recall.
Formats like radio excel at this. Radio is cost effective and has a targeted reach; furthermore, radio is significantly less cluttered than other marketing platforms. Nearly 250 million Americans ages 12 and up listen to radio each week (including 67 million Millennials), and adults spend roughly 13 hours with radio weekly as well. In and around Joplin, 97% of the population (12+) tunes into a local radio station each week. That means brands can see $6 returned for every $1 spent, along with significant lifts in customer retention and loyalty.
There are a lot of moving parts in a marketing strategy and in each campaign — especially when using radio as a part of an omnichannel approach to Joplin marketing — but at the heart of it is leveraging a stellar frequency, which answers the question, "How often should I be advertising?"
How Often To Advertise
Frequency can be a tough aspect of advertising to figure out. The Radio Advertising Bureau recommends a frequency of 3 to maximize impact while avoiding commercial wearout, which is to say, a potential customer needs to hear your ad 3 times per week in order for your commercial to influence them without annoying them. However, there are many factors that go into how you decide how many times your audience should hear your ad, as well as how many times you need to run your ad for the audience to hear it that many times.
Among the most important are your marketing goals. For instance, an action campaign (i.e., a campaign running over a shorter period of time to influence customers to take action, such as for a product launch, event, or sale) needs a high frequency, perhaps much more than 3. This will lift recall and best position your brand to influence the audience throughout their path to purchase. However, you may research your customers and realize they require more or less because of advertising they're exposed to on other mediums. An awareness campaign, which is largely used to build up brand awareness and maintain how the audience feels about them, will require a lower frequency (i.e., 3) over a longer period of time.
At Zimmer Radio, we highly recommend that brands running Joplin advertising campaigns leverage a 21/52 advertising plan. As we mentioned in our previous post, this means running 21 radio ads every week of the year to achieve a frequency of 3. We also firmly believe that consistency and strong creative is necessary for a successful campaign. As important as frequency is, ensuring your audience hears your ad often enough won't do much if it doesn't influence the listener's opinions or actions in the right way.
Remember, solid creative and a strong advertising frequency are vital to the success of your campaign. When answering the question, "How often should I be advertising," the minimum you need to consider is ensuring that your audience hears your ad 3 times per week, but it may need to be more than that. Take advantage of a media partner, like Zimmer Radio, to help you develop a thorough strategy that meets your individual needs.