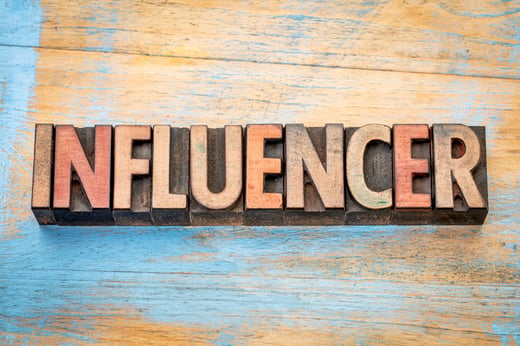 Radio personalities have a ton of influence among their listeners, which can be leveraged beyond radio to help businesses reach and engage their target audience. To date, 56% of all radio listeners state that the on-air talent is the main reason they tune in. Additionally, 8 out of 10 listeners say they would consider trying something their favorite radio personality recommended.
Radio influencers have the power of one-to-one communication on their side. When they share tidbits about themselves, they create a space that becomes familiar and comfortable to the listener. They also have controlled word of mouth. When the radio influencer delivers an ad, they are more conversational, building trust among the audience. In a recent study, 75% of respondents said they turn on the radio because their favorite personality is on, while 72% said they talk to their friends about their favorite personality or what they heard on their show. Building on this influence, radio personalities build rapport with their audiences on and off the air through a number of ways.
3 Key Ways to Extend Influence Off-Air
There are three surefire ways radio personalities can extend their influence with their listeners off the air. Local businesses can integrate these into their marketing strategy to tap into the trust radio influencers have built with their audience.
1. Social Media
Roughly one-half of all radio listeners follow a DJ or radio station on social media. On-air conversations usually continue off the air through social media, and radio influencers use this channel to further engage their listeners. Similar to radio ads, they can provide social endorsements through photos or videos that drive awareness to your product or service. For example, one Zimmer client used a social endorsement video of KIX 102.5's hosts Kaylee and Randy explaining its EGM tournaments to promote the weekly events.
2. Community Events
Radio personalities can extend their on-air influence into the community by attending events as a host, ambassador or even a guest. About 40% of people have met a radio DJ personally in their community. You'll likely find these influencers at nightclubs, job fairs, grand openings of new businesses and more. They may also be booked for special events to help boost attendance for local businesses. How many times have you heard someone say they were going to an event because a popular local DJ would be there? People want to connect a face with a voice, in real time.
3. Podcasts
Podcasts are another way radio personalities connect with the community and further extend their influence with listeners. According to Podcast Insights, 44% of the U.S. population has listened to a podcast, with 49% of listening done at home, and 22% in the car. This allows radio influencers to engage their listeners on another channel, and local business owners can tap into the engaged audience by sponsoring ads on the podcast or joining the radio hosts for an episode sharing their industry knowledge and expertise. The outcome: brand and ratings gold!
A good example of this is Big Dog 97.9's podcast, The Deep End. The hosts, radio DJs Chris and Bobby, continue to entertain their audiences with quirky and offbeat topics to keep them listening from one platform to another.
Leveraging a radio influencer can add a personalized touch to your brand and help you resonate with their listeners. The more a radio personality engages with their audience - whether through social media, community events or podcasts - the more influence they can offer in building your brand. Listeners connect with brands they can trust, and the right radio influencer can transfer that trust to your brand on- and off-air.