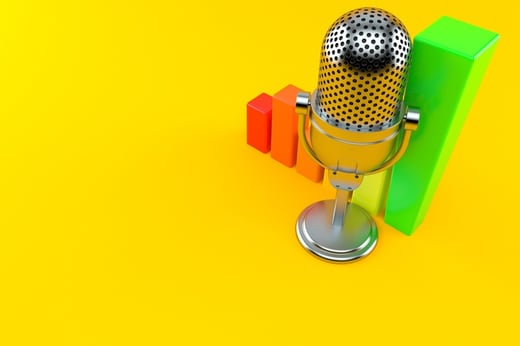 It's hard to believe, but there are still some advertisers out there who think radio advertising is not effective. But consider this: For the consumer, radio is a free resource. So, it should come as no surprise that, according to Nielsen, more Americans (93%) listen to broadcast radio each week than tune in to TV or use a smartphone, tablet, or computer. What's more, contrary to what some believe, radio advertising is effective for more than awareness campaigns. Radio is a proven tool for any marketing campaign and can help you reach all of your marketing goals.
Radio Has You Covered
At Zimmer, we fully understand that your marketing goals will vary, depending on the nature of your business, how long you've been in business, and your specific marketing objectives. With that in mind, here are 4 ways radio has you covered:
When you need to spread the word. Maybe your business is the new kid on the block, or maybe your business is on a block that's off the beaten path. You may be launching a new product or rolling out a new service. No matter what your brand awareness goals are, radio is hard to beat when it comes to targeting both current and prospective customers. Radio's unparalleled reach and the ability to target a specific audience make it the right choice for your awareness campaigns.
When you have specific numbers to hit. If you have goals that are tied to particular targets, such as revenue, new customers, referrals, or social media followers, radio advertising makes sense. Radio provides you with the opportunity to craft a campaign that can boost traffic, increase sales, and grow your social media following. With radio ads, you can incorporate a sense of urgency or time sensitivity into your spots, using "limited time" offers and compelling language that encourages listeners to "act now." A clear and consistent CTA can drive traffic to your website and/or social media pages, providing measurable results.
When you're looking for brand differentiation. With radio advertising, you have the opportunity to strengthen your message and share what makes you different from the other guys. A radio spot is a way to not only distinguish what you do but also express your brand's personality. A highly effective way to do that is with a

catchy jingle

. A creative and distinctive jingle that your audience hears on the radio several times a week can keep your brand top of mind — even if the jingle is annoying!
When your team is growing. When you have open slots to fill or just want to keep the pipeline full in anticipation of future openings, radio is a powerful tool for

recruitment marketing.

Gone are the days of running want ads in the newspaper. In today's recruitment landscape, employers need to get creative in order to stand out among the competition. That's where radio comes in. By running recruitment ads that are consistent with your branding and messaging, you can capture the attention of job seekers that might otherwise overlook you on other recruitment channels.
Four-State Success Stories
The proof is in the results. Businesses in the Four-State Area have found success through radio advertising. Not only do radio spots grab the audience's attention and increase brand awareness, but they also deliver dependable ROI.
Ken Mayer, owner of GalaxSea Cruises & Tours, understands the power of radio to support both short-term and long-term marketing goals. "Sometimes our reaction time needs to be quick," says Ken. "Other times it's more about planting the seed for future business, and radio works well for both. If you're looking to help grow your business and reach new customers, you need to explore the image creation that the radio can bring."
For other business owners, branding is a difference-maker. John Henkle, owner of Henkle's Ace Hardware, recognizes the importance of awareness. "[Radio] gives us a place to brand our store… There are times you may advertise price and item, but there are times you just need to make sure people keep you in top of mind awareness. Being consistent and staying with it is really important."
The 21/52 Plan
At Zimmer, we support both your short-term and long-term marketing goals by using a 21/52 advertising plan that provides both consistency and frequency: Your message runs 21 times per week, 52 weeks a year to support year-round marketing success, making a lasting impression and keeping your brand top of mind.
Read more Zimmer Marketing Success Stories and how radio advertising can support all of your marketing goals by downloading our free ebook.