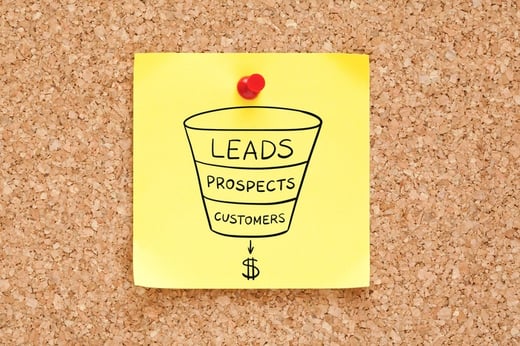 Your sales cycle is the period of time from the identification of a lead until you close the sale. Sales cycles vary considerably among different types of businesses, products, and services. Understanding your sales cycle provides a view of the customer's journey, or buying funnel, and can help you plan your marketing in a way that is both effective and realistic.
For leads who are at the bottom of the buying funnel, meaning they are ready to buy, the sales cycle is short. However, it's important to keep in mind that these leads represent a very small percentage. 97% of your leads will be elsewhere in the buying funnel, not ready to make a purchase, and they are the ones you should focus on when making marketing decisions.
HOW to Calculate Your Sales Cycle
Be mindful of the buying funnel. It takes time for prospects to work their way through the various steps of the buying funnel to finally become customers, so it's important to understand where leads are in the funnel at the time they become a prospect.
Research and analyze past sales

Review at the date the sale closed against the date you received the lead

Calculate the average number of days it takes for prospects to become customers
WHY This Should Impact Your Marketing Decisions
Understanding the length of your sales cycle can help you plan your advertising campaigns. It can help you set your marketing budget and set realistic expectations for ROI, as well as forecasting and planning for your business in general. If you have certain expectations for ROI within three months, but it turns out that your average sales cycle is six months, it will reveal where adjustments could be made. In addition, calculating your sales cycle will provide insight for how your target audience responds to your advertising and on what timing.
Calculating your sales cycle can give you a benchmark for assessing marketing ROI and determining your marketing budget. It can help you avoid setting unrealistic expectations for your marketing strategy, and make it easier to forecast and plan for your business as a whole.