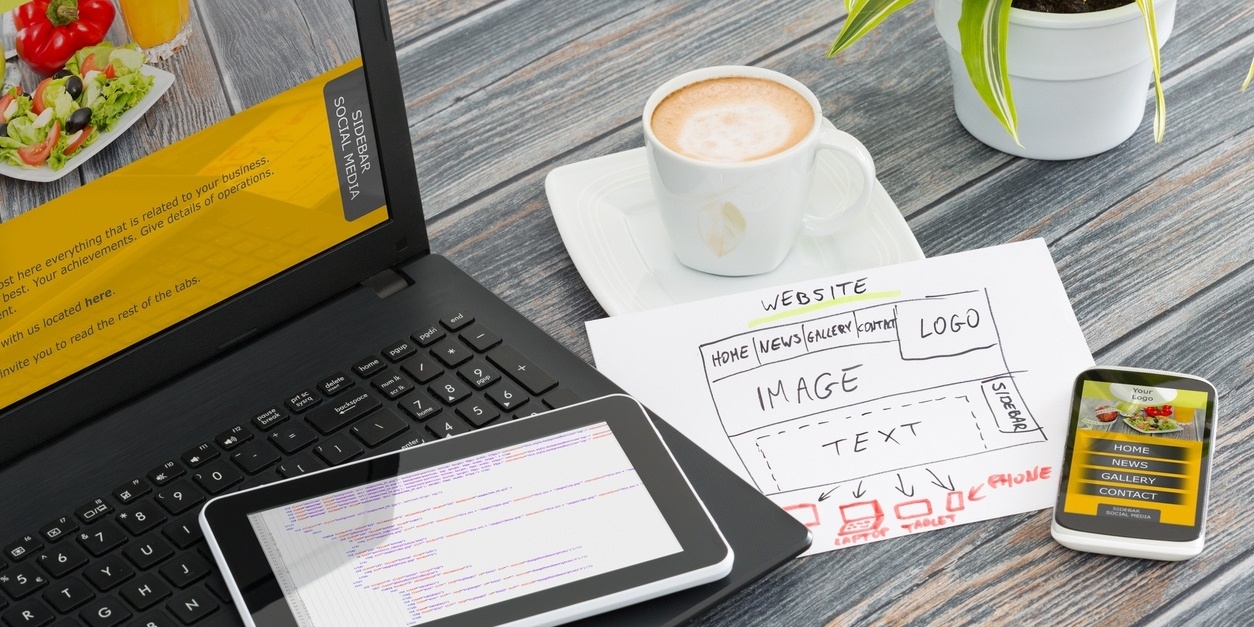 Are you interested in getting a new website, but not sure where to start? The world of website building can be bewildering to navigate. But Zimmer Marketing is here to help. Below we'll take a look at some of the options out there. You should be able to find the right service to match your website needs after reading through this blog.
Website Building Options
There are several website builders to choose from including Squarespace, Wix, GoDaddy, WordPress. Each of these require different levels of skill, and yield varying results, both visually and performance wise. Learning the differences, will enable you to decide on the right tool for the job, and eventually help you get the website you want.
A website acts as the storefront of your business in the digital world. It's absolutely essential for your brand's growth that you have a website that fits your image and wows your customers. To achieve that goal, you'll need to know what web design resources are available to you. Below we'll cover some of the options out there, and what they're good for.
1. GoDaddy
GoDaddy is a simplified do-it yourself website builder. If you're new to web design and just want to see what you can come up with on your own, it might be worth your time. While it is designed to be simple to use for beginners, you may find that its design options are lacking. GoDaddy could be a suitable place to build a personal website if you will not need specialized features like e-commerce. However, if you're needing a business website, you may find GoDaddy comes up short.
2. Squarespace
Squarespace is another DIY website builder. Similar to GoDaddy, Squarespace is designed for those who have little to no experience in web building. Squarespace employs a theme-based design interface. Users will be presented with the ability to choose from 60+ themes. Each service level from Squarespace is geared toward a different purpose. They offer person, business, basic commerce, and advanced commerce. Squarespace allows more functionality for e-commerce than does GoDaddy, although a website purpose built from the ground up is generally a much better option for e-commerce purposes.
3. Wix
Of all the beginner-oriented website builders, Wix is the most versatile. Wix offers a template-based builder with hundreds of options to choose from. Similar to other website building platforms, Wix has service tiers starting from free (the place their logos on your website) and moving up the options they offer. They offer the most e-commerce functionality of any of the easy website builders. Wix has allowed their service to integrate with other marketplaces like Facebook and Amazon, to help streamline your business.
4. WordPress
The most powerful website builder in this list is WordPress. Word press is a content management system and, in its most basic form has a steep learning curve. Those who are familiar with it and the coding required to get the most out of it, will be pleased with almost infinite customizability and the hundreds of third-party plugins available. These plugins allow you to place things like product editors in your website or e-commerce functions which match your business needs perfectly.
Now for the slightly confusing part: WordPress.org is where you can find the WordPress content management system that people advanced in web building use. However, there is also a beginner friendly website builder which is also called WordPress. It is located at WordPress.com and is designed to allow beginner builders access to some of the benefits of a WordPress website while keeping the user interface simple. In fact, the system the beginner web builder version uses is really WordPress. This version will be more versatile than Wix, Squarespace, or GoDaddy and could work for you, depending on your needs.
Professional Web Building Services in Joplin, MO
You may find that if you have particular business needs, you quickly outgrow the options of the previously mentioned website builders. Security, speed, and functionality, and appearance are all important things to consider when creating a website.
At Zimmer Marketing, our web development team creates custom WordPress websites for happy clients every day. Our team specializes in creating unique designs to fit your brand, and have a modern look and feel. Our team are experts in search engine optimization, so your website will land at the top of the search results page when your product or service is Googled. We have helped many companies by building their website into a fully functional online marketplace, saving them from paying commissions to third party stores like Amazon.
Zimmer Marketing will also host your custom-built website on our private, blazing fast server. Perhaps most importantly, this will keep your website secure. By not hosting on third party servers, we are able to keep a tight grip on the security of your new WordPress website.