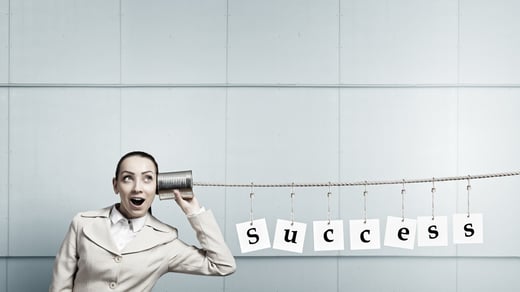 For businesses located on a major road or in a busy shopping center, certain types of advertising work great. For example, a billboard alerting motorists that your restaurant is just ahead is a good way to advertise to hungry travelers. But if your business is located off the beaten path, you need to find successful advertising tactics to get customers in the door. A great way to do that is to drive traffic to your business with radio advertising, which has a proven track record of success.
One technique is to set up a live radio remote. Working with a local station, you arrange for them to broadcast directly from your location. Often the remote broadcast is associated with a special promotion, the launch of a new product, or a community event. Providing free refreshments or children's entertainment can be a good way to capture listeners' interest.
A live radio remote is particularly effective for a new store opening, but it also works well for stores that are located on less heavily traveled roads. It's important for the on-air personality to have lots of information about your store, including basic things like the address and nearby landmarks, as well as store hours, but also a plan for store personnel to be interviewed live, giveaways or promotional items, and discounts being offered.
Another way to drive traffic with radio is through influencer marketing. 92% of people trust recommendations from individuals, even if they don't know them, making a recommendation by a radio personality one of the best ways to leverage word-of-mouth advertising and boost sales. Because radio personalities maintain a level of trust with their listeners, their endorsement is like a recommendation from a trusted friend and is a great way for brands to harness the power of influencer marketing.
Listeners follow their favorite radio personalities on social media, providing another way for businesses to leverage influencer marketing. Host an event and invite radio personalities to attend. Have them post a check-in on Facebook or an Instagram photo of your product or your store.
Drive in-store traffic with radio advertising for your event. Develop a strategy that covers several months or a year, so you can tailor your advertising campaigns around events. Make sure your messaging includes incentives, discounts, or tie-ins with charitable events. Develop "reminder" ads: "You've known Fred's Fried Chicken for ten years. Stop by for our lunch special today. Tell us Mike In The Morning sent you and get a free dessert." Or give them a new reason to come in. "Come in today and try our new grilled chicken sandwich." Advertise frequently so that your message rises above the clutter.
Finally, ensure that you are taking advantage of all that your radio station has to offer, from digital ads to social media. Participate in station-hosted events and hand out free products, coupons, or promotional items.
A low-traffic location doesn't mean your business can't succeed, but it does mean you may have to get creative with your advertising. Radio can play a big role in driving traffic to your business and helping you increase sales.