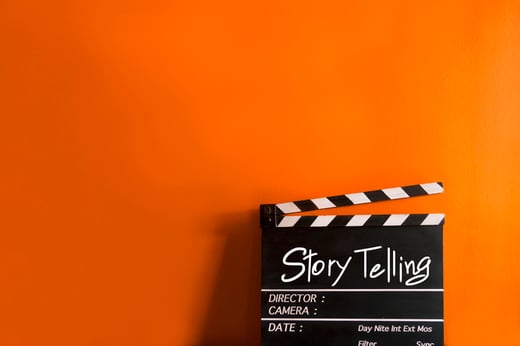 Thought leadership is a type of content marketing where you draw on your company's experience, passion, and talent to answer your target audience's most critical questions. Simply put, thought leadership means you provide the best answers to your consumer's biggest questions.
Not only does leadership content influence buyers and establish your brand as an expert, but it can help your brand grow it's customer base through the following tactics:
You are Part of the Conversation: Consumers want their needs met, and if you can meet these needs up front with valuable content, you present your company as a viable option that customers need to invest in.
Consumers Get to Know your Business: When you put together personable and quality content, your consumers get to know your personality and voice. As your thought leadership content contributes towards your company's reputation, finding a voice that is appropriate for your industry is vital. In fact,

55% of decision-makers acknowledge

that thought leadership content is a critical way to vet businesses.
Provides Valuable Information: Publishing thought leadership content provides your audience with the data and insight they want but maybe weren't aware of before.
Take a look at the following examples to see how thought leadership works:
Degreed, an education technology company, focuses on enhancing corporate learning to make sure businesses unlock their full potential.
Burning Glass Technologies, a for-profit enterprise, generates knowledge about the job market and labor. As a result, it stands head-to-head with many trusted voices like the Bureau of Labor Statistics through its accurate, fresh, and formidable data.
Identify What Makes You Unique
Certain brands that did not exist ten years ago have completely changed the competitive landscape of big consumer products today. Justin's, an organic peanut butter, and KeVita, a probiotic beverage, for instance, have achieved more than $25 million in sales by focusing on what makes them unique.
How can a company differentiate their products or brand? Doing market research can help you understand exactly what your audience wants, what your competitors provide, and how your brand stands out. Once these areas are identified, you can focus on delivering solutions to your customers.
Therefore, before introducing a new product or service, analyzing who you want to market to, when, and how, can result in a higher ROI.
Focus on Customer Service
When you focus on your customer service, it puts you in a position to help your customers in a way that they see you are putting in extra effort to help them, understand them, and provide them with exactly what they want and need. In fact:
Seven out of ten consumers

in the U.S. have said they spend more money with a company that delivers great service.
Millennials are willing to spend almost 21% more to get excellent customer service.
Certain brands that continuously go above and beyond for their customers include:
H-E-B
Citizens
Publix
Subway
Stand Behind a Good Cause
In today's competitive market, it takes much more than a business offering the right product. If companies want to make it in the long run, they need to give back to their communities. Cause marketing can help your business achieve these goals by allowing you to align your brand's core values with your audience.
Studies show that 89% of customers will remain loyal to a brand if they share similar values. Therefore, if you want to increase customer loyalty to your brand, you need to reach the right audience and design your marketing message around what your customers genuinely value.
Consider the following:
Coca-Cola has seen significant results by

standing behind a good cause

. Coca-Cola's fleet of delivery trucks contributed to 3.7 million metric tons of greenhouse gases. Since then, they have made significant changes and investments to create a 25% reduction in their carbon footprint in 2020.
TOMS mission is to donate a pair of shoes for every one they sell. This has resulted in 60 million shoe donations to children in need.
If you truly want to set your brand apart from the competition, start focusing on storytelling and creating loyal customers. All it takes is incorporating a system of "bricks and mortar" to create a successful branding campaign. Let's take the "bricks." Each of these will focus on an individual company story, highlighting one brick at a time. The "mortar" will zero in on your company's voice, logo, color, or even jingle, which helps your customers immediately identify your brand. Together they can help make a lasting brand impression that helps your company rise above the competition.