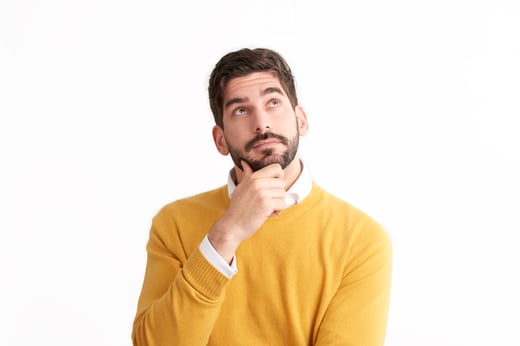 What is the most valuable property your company can hope to possess or control? Your physical assets may already be quite substantial. But what is crucial to your growth and development is your ability to dominate mental real estate.
Mental real estate refers to how well a company persists in consumers' minds. For example, when you hear the name, "Harry Potter," a whole universe of images can come forth in your mind's eye: magazine covers,posters from the movie theaters, and lines of fans stretched around the block to purchase admission tickets.
One approach to targeting customers' mental real estate is through positioning. Positioning helps you make an unfamiliar product or service become familiar by connecting it to something people are already acquainted with, such as comparing your device to a similar device that is already popular.
Gaining mental real estate is more than just exposing people to advertisements. During Super Bowl advertising campaigns, about 30% of brands simply got drowned out in the noise, leading to no improvement in consumer ad recall. Out of the remaining 70%, only about half of the companies exhibited substantial increases in earned media exposure. This is an important aspect of advertising for organizations which seek to extend their brand during this momentous sporting event.
Mental real estate must not only be gained, but it must be held to stop other brands from grabbing that territory. Read on for 7 ways that companies can set up and maintain mental real estate in your prospects' minds.
Establish Brand Salience
Gaining mental real estate is not an end unto itself. Negative emotions can hold mental real estate.
When someone says, "I hate this brand the most," that sentiment is occupying mental real estate too. Consider companies that fell into disfavor because of their bad behavior such as Monsanto, Enron and Lehman Brothers.
Emotional reactions are key to brand salience. As Emotive Brand puts it, "salience is the degree to which your brand is thought about or noticed when a customer is in a buying situation." If there is no salience, the brand will not be remembered at the time of purchase.
Find Your Prospects Entry Point
Your company can only enter mental real estate when exposed to relevant prospects.
If no prospects are on Instagram, Instagram posts will not lead to gaining mental real estate. When targeting business professionals, Linkedin may be more appropriate, while you could use Facebook to reach out to stay-at-home dads.
Create Sticky Messages
You can increase your chances of success by creating sticky messages. The book "Made to Stick" describes a sticky idea as being easy to remember and understand. Ideas should be built around principles including simplicity, stories, emotion, and credibility.
Increase Frequency
The best Super Bowl commercials are not done as one-offs. As Sizmek puts it, creating a Super Bowl ad takes a month of coordinated actions in multiple channels, including sneak peeks of these ads online with cross-promotion on social media.
Marketers engage in these lengthy campaigns because people are unlikely to remember an advertisement they see just once.
It's useful to consider Zimmer's 21/52 strategy as an example of success through repetition. This strategy promotes the idea of airing 21 radio ads each week, for each of the 52 weeks each year.
Leverage Events, Places, and People
Tying your product to something that already takes up mental real estate can cement it there as well as take on positive qualities. For example, "Miller Park" ties a beer brand to Milwaukee baseball stadium. When people are talking or thinking about "Miller Park," it means they are also talking and thinking about "Miller" beer. In this way, Miller becomes associated with "going to a ball game."
Aim to Become a Synonym
The trademarked term you use for your product or service will become part of people's everyday language if your brand becomes an enormous success. You should aim to become a synonym:
* To use a search engine, you "Google"
* To get a hot tub, you look for a "Jacuzzi"
* If you are hurt, you use a "Band-aid"
* To blow your nose, you get a "Kleenex"
It's nearly impossible to supplant the mental real estate these brands claim.
Consistency Required
Frequency is ineffective if the core message keeps shifting. Your organization needs to develop a brick and mortar approach, where you solidify what is different about your brand so it is consistent in consumer minds. Coca-Cola positioned itself as steeped in nostalgic pleasure while Pepsi aimed for the youth market.
Gaining Top of Mind Status In Consumers
Top of mind awareness (TOMA) is essential for motivating customers' purchase intent. As a recent Nielsen Study indicated, 90% of purchase intent is due to top of mind awareness. Social media users engage in purchase consideration at a 25% higher rate than those who do not engage on social platforms.
To gain TOMA, you must first claim mental real estate in your prospect's head.
Following these 7 tips will help you in your efforts to dominate mental real estate. For more insight into extending your brand in the marketplace, please click here to download our informative and free e-book, "Effectively Using Traditional Marketing Platforms."