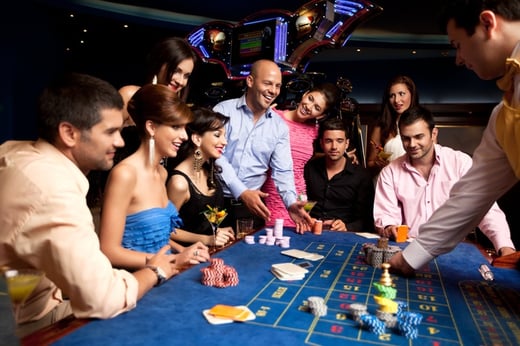 There's something fun and exhilarating about visiting a casino for Americans. In fact, Americans spend much more on casino visits than they do on movie visits, and an annual $59 billion dollars are spent at casinos across the country.
But competition for people's entertainment dollars is still tough - there's even a slew of casino options in many areas these days. So how can casinos succeed in attracting new customers, and keep them coming back again and again?
Customer acquisition and retention is a major focus for casinos. They know how important it is to develop a loyal following to keep revenues flowing. Here are some ways that casinos can win new customers, and keeping them satisfied, so they return again and again.
Target Your Competition's Customers
Gambling is a fun, recreational activity that people enjoy doing at various locations. And it's not just about gaming, as many people visit casinos for dining, shopping, or just a quick getaway. Lure people by doubling deals that other casinos are offering, or even a free trial membership. If they visit other casinos, they certainly like gambling, so make it a point to target these customers of your competition. Design great advertising creative as well, featuring your offers in a way that makes them stand out across all media and technology channels.
Target Younger Demographics
The math is simple - the younger a customer is, the longer potential lifetime value of the customer. If you can win younger people, they'll bring their future earnings potential to your establishment over their lifetime. You'll want to get them to use their disposable income at your casino, and get them to keep coming back. To accomplish this, utilize marketing channels where Millennials and the younger generations are spending time. This might include something like cross-promotion on both radio and social media. You want your creative messaging to be consistent across all channels, so make sure to take an integrated approach with a marketing company like Zimmer.
Host Events that Speak to Your Audience
Live events are fantastic marketing devices because they allow you to be face-to-face with your current - and future - customers. Whether it's a sponsorship related to cause marketing, or tied into local sports team events, you can build your brand amongst your specific target demographic. If your target consumer is male, ages 21-45, then you might want to consider events tied to the St. Louis Cardinals or the Kansas City Chiefs, and lure new casino-goers with gameday deals and promotions. You can then target even further by promoting the event on radio stations in the active rock or Top 40 formats, whichever is most specific to your target demo.
But How do We Keep Them Coming Back?
You've done all of the above, and gotten your target demographic through the doors, engaged in gambling, shopping, and dining in your casino.
Here are a few key ways to keep them coming back:
Appreciation

- Let your customers know that you appreciate their business by sending special offers or gifts on a regular basis to let them know that you notice their loyalty.
Referrals

- Customers who are raving fans of your casino experience are a marketing secret weapon. Identify your most loyal customers, and offer them rewards for referring friends and family.
Retargeting

- This is where using promotions and marketing to get contact information can really pay off. If someone hasn't visited in awhile, use some kind of marketing automation software to re-target them with a special offer or just a simple update about what's new at your casino, in get them coming back again.
Channel Promotions

- Whether it's Millennials that spend time on Instagram and listen to Top 40, to Baby Boomers who prefer Pinterest and Classic Rock, you want to target your promotions on the specific channels that your target audience prefers. This comes from building several target personas, and working with a partner like Zimmer to promote your casino on the right channel
At the end of the day, attracting new customers is only the first part of the equation. It's finding unique ways to retain customers and increase their loyalty over time. If there's one sure bet, it's that loyal customers have no problem spending money at your casino, as long as they feel like a VIP. Even if it's only for a weekend.