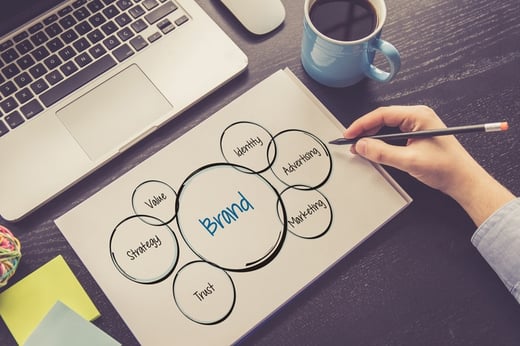 Managing your brand is essential for your digital presence. It allows you to create a consistent brand image and experience across all channels. Digital brand management takes traditional branding practices and applies them across digital mediums to enhance the customer experience. When done right, companies can successfully build brand awareness, engage with customers and expand market reach. Below are some of the top digital marketing solutions to use for your brand management efforts:
Key Digital Marketing Solutions for Brand Management
Email
Email is one of the most effective ways to reinforce your brand. Nearly 50% of consumers prefer to receive brand emails on a weekly basis. Companies can take advantage of this trend by delivering weekly emails that offer general information, educational resources, sales promotions and more. Consistent email messaging can help increase brand awareness, recognition and loyalty among potential and existing customers.
Social Media
Social media channels, like Facebook, Twitter and Instagram, are great tools for managing your brand. In fact, 45% of marketers turn to social media to increase brand awareness. More important, almost 40% of users follow their favorite brands on social media, and 25% of them plan to make a purchase from those brands. These channels not only help to reinforce your brand, but they can also increase engagement and drive sales.
Display Ads
These digital ads are usually in the form of banners, skyscrapers and other formats, and include text, audio, images and video. Display ads are effective at driving brand awareness, as they are delivered to online users as they browse websites, apps and social media. The key is to keep your branding - including your logo, colors and fonts - consistent across the board for maximum impact.
Retargeting
This digital marketing solution delivers ads to users after they've visited a particular page on your site - leveraging their interest to drive customer action. And they work, as 75% of consumers now notice these ads. Not surprising, 42% marketers are using retargeting ads to build brand awareness, while nearly half of them use the solution to convert website visitors into customers.
Mobile
According to Statista, 52.2% of internet traffic in 2018 has been generated through mobile devices. What's more, 51% of customers say that they use mobile devices to discover new brands and products. This clearly shows that mobile marketing is an ideal way to increase brand awareness and engage customers. Mobile comprises a variety of tactics - including email, social media, apps, SMS and mobile-responsive websites - to effectively reach a target audience on their mobile devices.
Search
Both search engine optimization (SEO) and search engine marketing (SEM) are included in this digital marketing function. According to Search Engine Journal, 93% of online experiences start with a search, and 57% of B2B marketers say that SEO generates the most leads for their companies. Clearly, it's important to master the art of search. Use best SEO practices to drive organic (free) traffic to your site, and use SEM to gain paid visibility.
Done right, these digital solutions can be integrated into a cohesive brand management strategy to reach, engage and convert new customers. This plan must also take your offline marketing efforts into account so that the customer experience is consistent across all channels. By doing so, you'll increase the impact of your marketing campaigns, improve your customer acquisition and retention rates, and expand your reach in the industry. To determine which digital solutions are right for your brand, consult a media partner - like the experts at Zimmer Radio - and they can help you build a unified online presence across multiple channels.