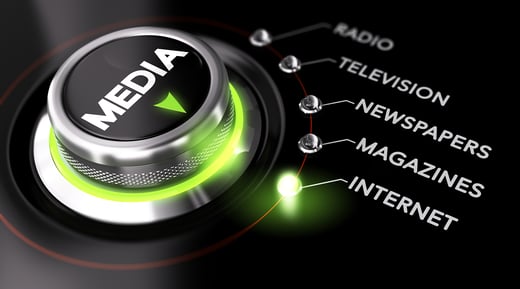 One of the most effective types of advertising is direct marketing. This is an excellent method to increase your return on investment. At Zimmer Marketing, we understand the importance of keywords for the improvement of your success rate. We know strategic advertising will enable your business to directly place your brand in front of your target audience to reach your potential customers directly.
To succeed, your potential customers must be able to reach your website. This requires the strategic use of the right keywords for your business. Incorporating these keywords on your About Us page is extremely important for your company. When a consumer is interested in your business, the first place they usually look is your About Us page. We recommend using your page to explain:
You business and who you are
The most important concepts of your business
The services or products you can provide
We do realize explaining everything about your business in just one page is difficult. Determining what should be included and what you need to eliminate is tough. Due to the significant changes in technology, your About Us page is more important than ever before. Technology has changed the way your business needs to be operated. If you do not have a solid online presence, you miss out on a large percentage of potential customers.
Due to the over-saturation of the online market, facts, testimonials, and statistics no longer have the power they did in the past. You need to get visitors to your website using powerful and effective keywords then engage your audience on a deeper and more heartwarming level. We recommend brand storytelling to attract your target audience. According to research, your future sales are linked to your story.
Research shows consumers impressed by your story are 55 percent more likely to purchase your services or products, 44 percent will share your story, and your product will be purchased immediately by 15 percent. In addition to your brand story, your page must incorporate your business's experience, talent, and passion. You can accomplish by providing answers to the most commonly asked and important questions regarding your business.
Despite the significant differences, we have seen numerous consumers confuse a product story with a brand story. Your brand story is much more critical because it is about how your brand was created, the struggles your business faced, and how your brand eventually became important to the market. It would be best to inspire your visitors and relate to their needs and concerns while eliciting an emotional response.
The online market has become extremely competitive due to the tremendous number of businesses offering their products and services. To be successful, you must first bring consumers to your website, engage them, stand tall above your competition, and show them the benefits of conducting business with your company. Everything starts with the keywords necessary to attract consumers to your website.
Your keyword foundation is critical for you to succeed. Every day, over 5.5 billion searches are conducted on Google. Consumers are now interested in both words and images. Among all of the web searches conducted by September of 2018, 21 percent were Google image searches. We have the experience and skill to help consumers find your website. There are steps you must take to receive a high ranking for a visual search.
We provide the SEO help you need to compete in a competitive marketplace using modern technology. We recommend incorporating the guidelines explained below to help you rank higher for the Google image searches conducted by your potential customers.
Relevant Images:
Selecting relevant images is critical. The images on your pages must make sense, or Google will not understand why the image is there. This greatly decreases your chance of receiving a high ranking in the search results. Ensure every image you select is relevant to both the page and the content you use them on.
Mobile-Friendly:
The majority of the population conducts searches using a mobile device such as a smartphone or tablet. More searches are now conducted using one of these devices than desktop computers. Your mobile users must receive a good experience when visiting your website, or they will go to one of your competitors. If you are not certain if your website is mobile-friendly, we recommend using the testing tool from Google or contacting us for SEO help.
Structured Data:
Your website page should include structured data. You can use Google images to ensure the images you choose for your page offers vibrant results. This will give searchers the information they need about your page. This is a great way to ensure your website receives more targeted traffic.
High-Quality Images:
Your images should have supported formats and be of the highest quality. There are ways to help ensure your images receive a good ranking for Google image searches. Select high-quality and crisp images in a format Google supports, including GIF, PNG, SVG, BMP, JPEG, and WebP for the best possible results. If you need help, contact us.
Image Site Map:
We recommend submitting an image site map for increasing your chances of appearing in search results for images. You can either add information to your images or submit a site map for your images for your existing site map.
Optimizing Images:
Your images need to be optimized to ensure fast loading times. If you use larger images, your users will receive a substandard experience, your page rankings will be negatively impacted, and your page loading time will be slower. Your images need to be optimized to improve your page loading speed. If you prefer, you can decrease your load time by taking pages with images and turning them into AMPs or accelerated mobile pages.
The Location:
The placement of your images must be on the right page location. The search engines use the text surrounding your images for identification and to study the content. This makes the identification of your images of vital importance. Either place your images as close as you can to the relevant content or use a caption.
Alt Tags:
All of your images should have alt tags. This is a small piece of text for the identification of your image. If your image display does not load, you need to have alt tags. For every image you have selected for your website, your alt tag needs to be descriptive and clear. You must describe your image clearly to help ensure it is identified by the search engines and delivered in appropriate searches as a result.
Metadata:
Strong metadata must be created. When Google is ranking your images for searches, your meta description and title are important considerations for the page containing your image. The snippet and title you create explain your images in the search results. Your meta descriptions and titles must accurately relate to your images.
URLs and Filenames
Your images need to have descriptive and logical filenames and URLs. The file name and file path are used by Google for understanding and ranking your images. You need to use relevant keywords and make certain both your image file name and URL are descriptive.
The Final Word
Image searches are becoming more and more important. You need to take advantage of the opportunity to use your images to attract more targeted traffic to your page. The guidelines detailed above are a good guide for the images you decide to use on your website. This will help ensure you meet the best practices for Google images. Have Zimmer Marketing perform an SEO Keyword Study.
Zimmer Marketing is a full service marketing company Joplin MO providing SEO, Web Site Development, SEM campaigns, OTT, Pre-Roll video services, video production, social media management, and marketing.