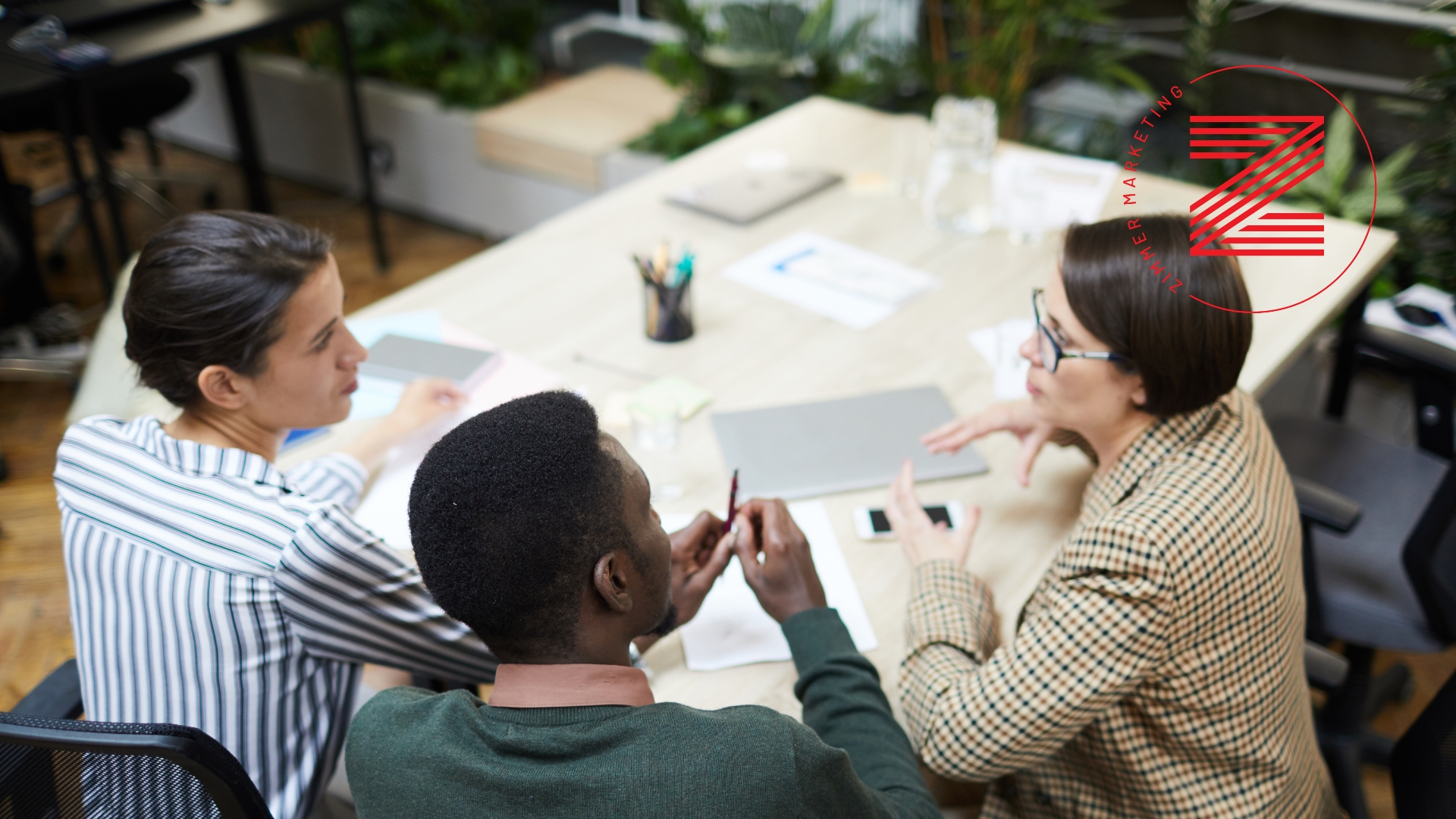 We're sincerely grateful for the opportunity to work with small businesses around the four states. A great deal of satisfaction is involved in helping local companies effectively market their excellent goods and services. If you've ever wondered what working with Zimmer Marketing to promote your business is like, you'll have a complete picture by the end of this blog.


Zimmer Marketing Gets to Know You and Your Business
If you're interested in working with Zimmer Marketing to get the word out about your business, the first person you'll get to know is your
marketing consultant
. Your marketing consultant's priority is to get to know you and your business. During this early phase of planning, we'll address many facets of your business and goals.
Your Business Goals and Background
First, we'll discuss what your goals for your business are. When we learn about your goals, we often address questions like these:
Who does your company currently serve, and who might benefit from hearing about your products and services?
Do you have a yearly plan? What about a multi-year plan for your business?
Can you list your goals in order of importance to you?
Who are your competitors? What do they do well, and what do they do poorly?
Do you already spend on marketing and advertising? If so, what is your system for measuring your performance?
Which marketing goals have you struggled to achieve in the past?
Learning everything we can about your business is essential to planning a custom-tailored marketing plan for your business. Besides asking questions, we spend a lot of time listening.
Uniques Aspects of Your Business
After we have talked through your business, we can begin to examine details of your business that differentiate you from your competitors. These conversations are often a little easier since we've already discussed your background and goals. But it's important not to rush this part. There are likely to be multiple ways in which your business is unique. Our job is to distill those differences into messaging that will resonate with potential customers you need to reach.


Marketing Solutions
Armed with knowledge about your business and goals, we will work with you to create a marketing plan to distribute your message. No two marketing plans are the same, and yours will depend on factors specific to your business, such as:
Timeframe
Budget
Target audiences
And a mix of marketing channels
With planning complete, it's time to record your marketing results and see your business grow.