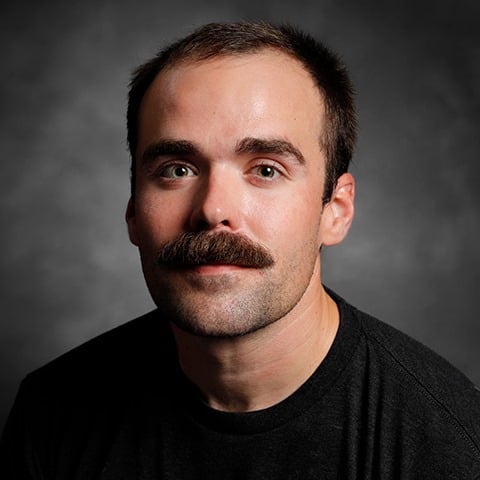 A quality website is essential for any successful business. That's why the web development team at Zimmer Marketing is dedicated to creating fast, reliable, visually appealing, and SEO-friendly websites for our clients each day. A huge part of our success is due to the efforts and expertise of our web department leader, Senior Web Developer Jason Dittmer. Based on an interview with Jason, this blog will explore his knowledge, experience, and web development principles.


How Jason Got Started in Web Development
Jason's journey toward becoming a web development expert started when he was in high school in Neosho, Missouri. He took a class where he learned the basics of Adobe Dreamweaver, Photoshop, and Flash Player. It was for a project in that class that he built his first website. According to Jason, during that period, he was very interested in photography, and particularly how the mathematics of photography combine to create art. In our interview, Jason drew parallels between using math to create art in photography and the process of coding to create a beautiful website. It is no surprise that becoming an expert WordPress website developer was in his future.


An Artistic Entrepreneur
Jason put his artistic, technical, and entrepreneurial traits to work early when he started his first business during high school. He rented a building in Neosho, where he set up a photography studio and started taking senior pictures. Here again, Jason put on his growing web development hat when he created his second website for his photography business. Later, looking to expand into corporate photography and gain more business, he approached a local tattoo artist. Jason said the tattoo artist already took his own pictures but wanted a website like the photography business had. Of course, Jason had built the website for the photography business, and the tattoo artist was all too happy to hire Jason to make him a website.


Jason Begins Web Development Full Time
Jason continued with his photography business, even having a successful expansion into wedding photography, but it became increasingly clear that the demand for photography was somewhat sporadic. Something Jason found wasn't inconsistent was the need for websites. He transitioned from photography and began a web development business full time. During the time he ran his own web development business, Jason built websites for hundreds of four states businesses.


Discovering WordPress
As Jason continued to build websites for local area businesses, he needed a content management system. He had been subscribing to the service of an Australian company that charged a monthly fee and wasn't open source. Using this service required him to learn coding in CSS and HTML, incredibly valuable skills he still uses today. But the closed, subscription-based service he was using left a lot to be desired.

Jason started looking for a content management system that would allow him to use plugins, and while on the phone with his server company in California, he received the recommendation to try WordPress. "I can still remember the first time I heard about Word Press," said Jason. It didn't take him long experimenting with WordPress to become a true believer. According to him, WordPress was simple, open-source, and compatible with tons of useful plugins. Using his experience building themes from scratch, Jason made effective use of the system.


Jason Joins the Zimmer Marketing Family
Years later, after Jason sold his web development business and spent a few years working for Legget and Platt's in-house web department, Jason accepted a job offer to lead our web development team here at Zimmer Marketing. Since taking his position as Senior Web Developer last year, Jason has not only built our web development team but has implemented new workflow procedures for rapidly meeting web client needs, namely using Basecamp to communicate and coordinate team efforts.


At Zimmer Marketing, Jason continues to build custom-themed WordPress websites. By building the themes from scratch, he can make fast and reliable business websites for local companies. That's because when a website is purpose-built, it doesn't have clunky junk code in the background, slowing things down. Jason has also created effective spam filters on all of the websites Zimmer Marketing builds and manages. This keeps our clients safe from hackers who are eager for an opportunity to breach a business website and install malicious viruses such as ransomware.


WordPress Business Websites from Zimmer Marketing