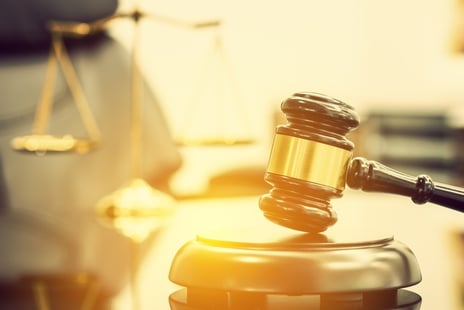 As a lawyer, you have many talents. You understand the law and its many nuances. You know the art of persuasion. Balancing clients and case work — you've got that down pat. Lawyers are known and respected for possessing skills and confidence in many areas — but there's a good chance that marketing is one area in which you may lack experience.
When it comes to promoting your business, bringing in new clients, and positioning your firm as a trusted authority, that's an area best left to the marketing experts. Law firms are increasingly turning to marketing professionals to help them bring in new clients, with 62% of firms responding in a 2016 survey that they're happy to outsource marketing and lead generation.
In this post, we'll show you four reasons to leave your law firm branding and marketing to the pros, and what you can expect to gain when you give up the idea of doing it all yourself.
4 Things You Gain When You Leave Marketing to the Pros
More Time

We know your time is limited. Lawyers typically don't have enough hours in the day. Chances are you're spending much more time on marketing than you should, and that's time much better spent on growing your firm and serving your clients. It's also time you could be spending training new talent and honing your own skills through continuing education. Of no less importance, it's time better spent on your work-life balance, spending more time with family or on activities that help you decompress and recharge your batteries.





Greater Focus

When you put your marketing in the hands of the experts, you can spend less time and energy worrying about marketing your firm — including concerns about whether you're taking the best approach and using your resources wisely — which means you can focus on your practice. Let's be honest. Your passion is the law, not marketing. So, by outsourcing your marketing, you not only have more time for your clients and cases, you gain peace of mind and renewed energy to put into your business.





Expanded Client Base

The marketing professionals you work with should take the time to understand your firm, your competitive differentiators, and your ideal client. They can then develop a strategy and media mix, along with creative ideas for campaigns, that align with your goals to reach new clients and find new opportunities for your firm. Their expertise in

SEO and web design

,

social media

,

branding and radio advertising

, and other solutions can help generate strong prospects and more viable clients.





Stronger Branding

You have goals for your practice and you probably have a good idea of how you want your practice to stack up against your competitors. Your media partner has the skills and expertise to help you reach your goal of market domination by developing an actionable strategy, selecting the right media platforms, crafting an effective message, and tracking ROI, going beyond promises and delivering proven results.
More law firms are recognizing the value of outsourcing their marketing to the experts. When you put your marketing in the hands of skilled professionals, you free up your valuable time to focus on serving your clients — and winning your cases. With an array of services, including radio advertising, branding, website design, digital promotions, and social media management, Zimmer Radio, Inc. will put their proven experience to work for your law firm to deliver powerful ROI.