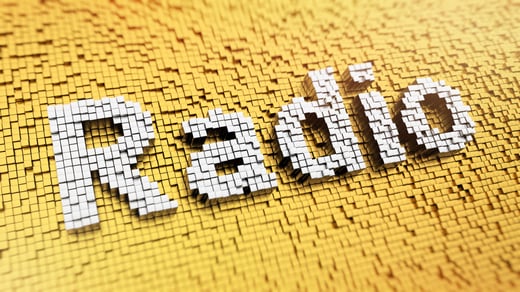 CPG giants like Procter & Gamble (P&G) have traditionally relied on TV advertising - and more recently, digital - to reach the maximum amount of consumers. However, a P&G executive recently revealed the company has become frustrated with "narrow digital-ad targeting" and TV can't provide the reach they desire. As a result, many of these companies have rediscovered radio as an ideal way to reach their target audience.
P&G's Investment in Radio
P&G has made a significant investment in radio to circumvent digital fraud and eroding TV audiences. Digital advertising fraud is very prevalent. This is done by creating fake ad traffic using websites or other environments, launching ads outside of a user's view, or using other fictitious mechanisms for delivering ads that are not seen by consumers. In fact, fraud takes as much as one-third of all paid impressions. Cord-cutting has contributed to the decline in TV audiences, as 21% of the U.S. population will have dropped cable or satellite TV subscriptions by 2022. For P&G, television has become a costly investment as they aim to reach 72% of the U.S. in their advertising campaigns.
P&G's Appeal for Radio
Radio is the number one mass reach media over TV, social media and online video, as it reaches 93% of American adults a week. There are also additional benefits to using radio advertising that are beyond reach:
High ROI (12:1)
One of the most attractive elements of radio advertising is the return on investment, which is currently 12 to 1. This means that for every dollar spent on radio advertising, the return is $12. That creates significant gains, while maximizing ad spend.
Pairs well with digital to boost results
Radio works well with digital, as digital ads can capitalize on radio advertisements, local DJs can move the conversation from radio to digital, and higher engagement can take place.
Exceptional targeting capabilities
Radio can help businesses target their audience in an authentic way. Radio stations know who their listeners are, what time they listen, and what they want to hear. This helps companies broadcast the right message at the right time.
Can be used to influence purchase behavior
Radio can be used to influence purchase behavior. Frequency plays a huge role, but the trust listeners have with radio personalities is also important. If they hear their favorite DJ endorsing a certain product, many of them will likely purchase that product. In fact, 8 out of 10 listeners say they'd consider trying something that their favorite radio personality recommended.
P&G's Radio Success
Since their return to radio, P&G has had the strongest growth they have had in years. The company spent $6.7 million in radio during the first half of 2017, which was six times more than they had spent in the same period in 2016. Additionally, the company reported its strongest quarterly sales growth in five years, with beauty products fueling those gains – it was up 7%. Overall sales rose 4% and net sales were also up, rising 0.2% to $16.69 billion from $16.65 billion.
A large portion of P&G radio usage went to the Tide brand, which ran 70,922 spots in the third quarter of 2017, but has nearly tripled its radio spot volume from 18,378 in the third quarter of 2016 when it first began using radio again after a long absence. There are currently five P&G brands in the top 100 ranking: Bounty, Vicks, Charmin, Always, Tide and Febreze. And radio advertising has played a key role in the CPG's recent success.
P&G's shift to radio has garnered positive results. This demonstrates that all companies, no matter what size, can leverage the power of radio to expand their reach and achieve marketing success. Contact Zimmer to learn more about Joplin radio advertising and how it can help your business achieve advertising success.