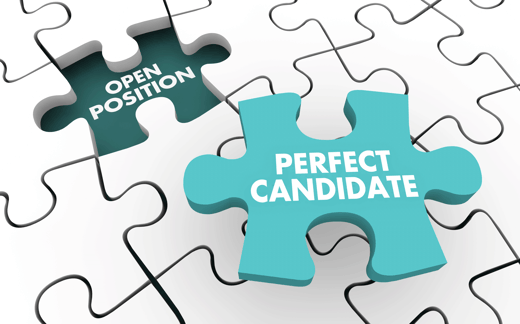 We partner with our business clients to help them reach their objectives. With over 60 years of experience, our firm has helped numerous companies change their course of business in unimaginably positive ways. Please allow us to lend our marketing expertise to your business acumen, and together we will grow your business today and far into the future.

Employment Recruiting Joplin MO

Put the expertise of the best full service marketing agency in Joplin to work for you. When it is time to increase your staff or fill an open position, give us a call. At Zimmer Marketing, recruitment marketing is one of our premier specialties. We have perfected the best way for you to find the top candidate for your staff or managerial job opening.

There are a lot of talented individuals in Joplin and the surrounding communities, and many of them are looking for a new job right now. We will help you reach more of the qualified candidates who are looking to change jobs, change careers, or find their first job. They are anxious to join your company. The word is out about our recruiting outreach, and our service has grown in popularity very quickly. We are proud to say that our audience is enormous. We can also pair your on-air message with digital targeting to show up directly on your prospect's device.

We work directly with HR managers and business owners. Simply tell us about your job opening, your job qualification requirements, and the benefits or perks your company offers to its employees. With your input, we will put together a professional sounding ad that attracts attention. Your recruitment ad will be played for hundreds of thousands of people in Joplin. To date, our audience numbers over 350,000 men and women in all stages of their careers.

More Reasons Why So Many HR Professionals Choose Zimmer Marketing

We offer an effective format for employment recruiting Joplin MO available to businesses today. People tune in to our radio stations, and more are tuning in each month to stay connected with local employers. These are the people who will be hearing about your job opportunity via our leading radio stations in our region. After six decades in business, you can be assured that we know our service area very well because we are members of the Joplin business community too.

A lot of things have changed in these days of digital marketing, and we strive to stay ahead of the curve with our digital marketing services. Our team at Zimmer Marketing is committed to meeting and exceeding your expectations. Client satisfaction with our services is our top priority, and we are here and ready to prove that statement to you for years to come. Please contact us now to discuss your digital advertising, web design, and employment recruiting Joplin MO corporate goals.

Zimmer Marketing is a full service marketing company Joplin MO providing SEO, Web Site Development, SEM campaigns, OTT, Pre-Roll video services, video production, social media management, and marketing, and the most listened to radio stations in the 4-State area with over 350,000 listeners every month.