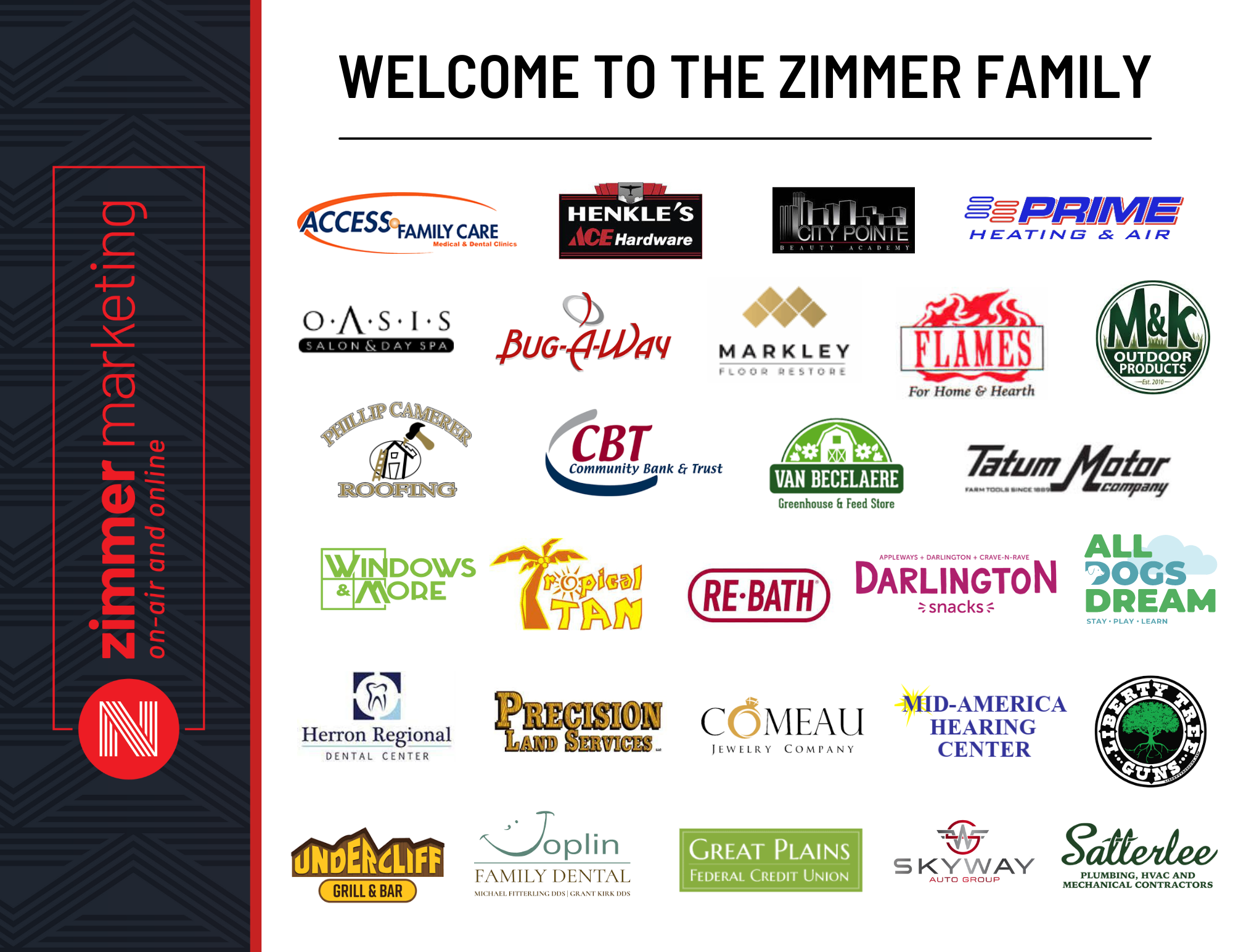 Zimmer Marketing is inviting business owners to attend BrandKamp on April 11. We will host this free 90-minute event at 11:30 at the Holiday Inn in Joplin. Seating is limited, so if you're interested in attending, you should register soon.
RSVP for BrandKamp
Spring 2023 BrandKamp Details
Here's what you need to know about the upcoming BrandKamp on April 11:


BrandKamp is a 100% free educational event teaching essential brand-building knowledge. You

won't

be asked to purchase anything.
You will receive expert branding instruction from marketing expert Chuck Mefford.
Topics covered will include:

How to create a brand message that resonates
How to choose the right media for your branding message
How to measure results
Who is Chuck Mefford?
Chuck Mefford is a marketing expert and business strategist. His marketing firm has helped over 1,500 businesses stop wasting millions of dollars on advertising. Each year, he travels the country helping small businesses become powerful local brands, dominating their industries in the region where they operate. Mefford has written three books, including BrandsFormation.


What is BrandsFormation?
Dozens of Four States businesses are currently utilizing BrandsFormation. Chuck Mefford's system takes large corporations' effective marketing strategies and makes them accessible to local companies with smaller budgets. In a world where large companies are increasingly consolidating market share and driving out competition, the branding process laid out in BrandsFormation gives smaller businesses the blueprint for fighting back. When you implement BrandsFormation, you set your business on a growth trajectory to dominate mental real estate in the Four States!


Local Businesses Using BrandsFormation
Precision Land Services
Henkle's Ace Hardware
All Dogs Dream
City Point Beauty Academy
Access Family Care
Prime Heating & Air
Community Bank & Trust
Windows & More
Bug-A-Way Pest Control
Tatum Motor Company
Liberty Tree Guns
Comeau Jewelry
Herron Regional Dental Center
Undercliff Grill & Bar
M&K Outdoor Products
Van Becelaere Greenhouse & Feed Store
Markley Floor Restore
Flames
Phillip Camerer Roofing
Re-Bath
Joplin Family Dental
Great Plains Federal Credit Union
Will your business be the next local branding success story on this list?

Establish Your Business as a Growing Brand
Joplin BrandKamp
Date: Tuesday, April 11
Time: 11:30 am
Where: Joplin Holiday Inn