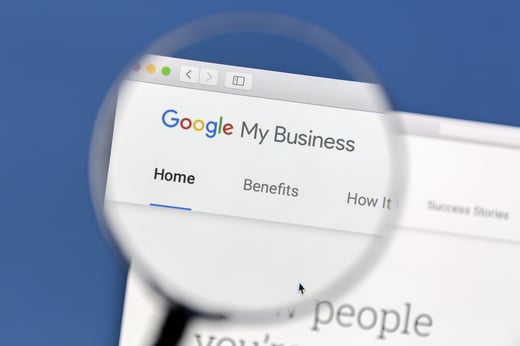 Technology has greatly changed the way businesses operate. Having an online presence is more important than ever. This is because the whole world has been transformed into a global village – thanks to the internet.
A majority of people rely on the internet to search for various products and services. A survey carried out recently showed that 90 percent of consumers used the internet to search for local businesses. 33 percent of that figure searched for products sold by various businesses every day.
If you have a business and not leveraging on technology, then you are missing out a lot. You need to increase your online presence to promote your products and services. One of the best ways of doing this is through your Business listing account on Google.
Anytime a consumer searches for the name of your company or a product you provide, information about your business will automatically pop up.
Understanding what Google My Business is
Google My business is a website tool that allows businesses to manage or control their presence on Google's search engine. The good news is that the tool is free and will take you less than a few minutes to set up.
There are many benefits of having your business registered on Google. For instance, if you have a business that provides landscaping service and is registered on Google, every time someone types the word "landscaping services near me" or "landscaping" your business will be among those that will be listed in the search results together with those of your competitors.
That's why claiming your business is very important. With hundreds of people searching for products and services online every day, you definitely want customers to know about your business and the types of products or services it offers.
In case you don't have time or unable to claim your business on Google, there are several companies such as Zimmer Marketing who can do a great job for you. They also offer website design and website management services as well as SEO help.
How do you claim your listing on Google?
There are a few steps that you will be required to follow in order to claim your business listing. There's nothing complicated neither do you need any software to get started. You need a stable internet connection and basic information about your business.
The process of setting up the account maybe a little longer if the profile of your company is not yet on Google. Below is a step by step process on how to create your account.
Creating a Google Business Listing
One of the first things you will have to do for your business to appear on Google's search results is to create a Google My Business Profile and then optimizing it. Below are the four steps to follow:
Go to

https://www.google.com/business/

and create an account but if you already have one, then you can just log in using your username and password
Navigate through Google maps: Go to

https://www.google.com/

and enter information about your business and city then click the tap to get Google maps. Sometimes you someone may have added your business. If that's the case, you move to the next step
Add the location of your business: If no information about your business appears in the previous step, then you can add your details by scrolling down.
Receive information: After submitting the details, you will receive an email from Google in a span of 24 hours, confirming your new location
Claiming your listing on Google
After your account and business appear in Google business listings, you can now claim it as yours. Although anyone is capable of adding a business similar to yours on Google, claiming the business grants you control over all the information related to that business.
Here is how to claim it:
Search your business on Google maps: Use Google maps to search for your business. You can also use the link that you received while confirming your business
Select or choose "claim this business": click on "claim my business" on the left-right hand of the map and fill in the required info
Finish and verify: If you start creating the listing from scratch, then you will automatically have the right to claim the business. However, if someone else had already listed it, then you will be required to prove that you are the genuine owner.
Zimmer Marketing is a full service marketing company providing SEO, Web Site Development, SEM campaigns, OTT, Pre-Roll video services, video production, social media management, and marketing services.
Zimmer Marketing can easily help you complete this process. Besides website management and SEO help, they will also ensure that your business is well optimized on Google.